Sara Groves, Audrey Assad, Ellie Holcomb, Propaganda and Robbie Seay Band Unite for Recently Released "Behold"
Unique Collaboration Birthed Out Of Vital Work Of International Justice Mission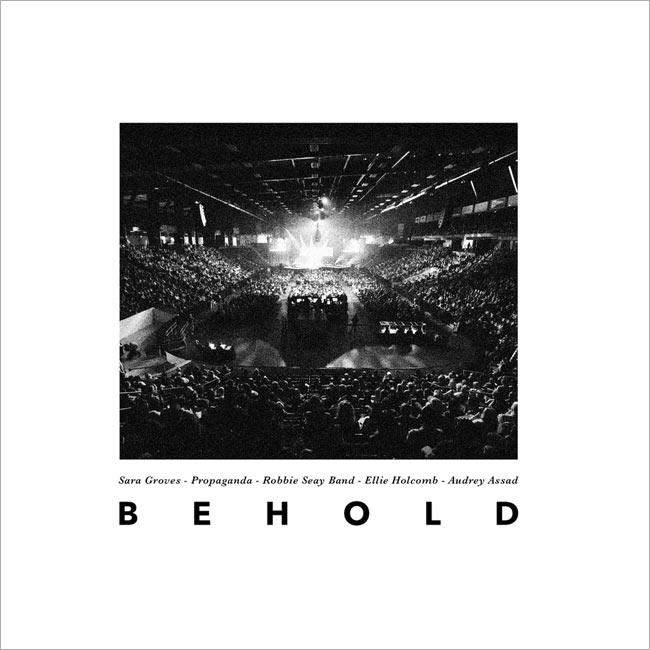 NEWS SOURCE: The Media Collective
July 12, 2019
Nashville, Tenn. (Jul. 12, 2019) – "Behold," available now, finds Sara Groves, Audrey Assad, Ellie Holcomb, Propaganda and Robbie Seay Band joining forces for a unique worship anthem inspired by International Justice Mission (IJM). The unlikely pairing was unveiled at IJM's Liberate Conference which marked 20 years of impactful work around the globe advocating for victims of human trafficking and other forms of violence against the poor. Propaganda, Seay and Groves co-wrote "Behold" two months prior with the intention of capturing the spirit and theme of the event - "Behold, I am doing a new thing, even now I am coming. Do you see it?"

"I have been a fan of Robbie Seay for years and I am completely blown away by Propaganda on all fronts," shares Groves, a long-time supporter of IJM. "Going in, I wondered how we would navigate coming from different musical spaces - worship leader, singer/songwriter, hip hop artist - but we were at the Art House where all kinds of fusion have occurred over the years - over everything, there was generosity. It didn't really come together until we were all together again at the event - to watch that happen in the moment was pretty powerful."


Aligning with the song drop is a live performance video intermixed with captures of the critical work of IJM.
The song is available on all streaming platforms or for purchase by clicking here. About Sara Groves:
Sara Groves is a singer/songwriter and recording artist with numerous album-of-the-year honors and a career spanning two decades. For the past 14 years she has partnered with International Justice Mission (IJM.org) to advocate for victims of human trafficking and other forms of violence against the poor. Groves, her husband Troy, and their three children (Kirby, Toby & Ruby) reside in St. Paul, MN where they cultivate an artist community out of a 110 year-old church called Art House North (www.arthousenorth.com). Following the release of her 13th studio album, Abide With Me (2017), Groves' newest, "Jesus, See The Traveler," is available now.
###
For more info on Sara Groves, visit the JFH Artists Database.