Elevation Worship Releases New Youth Worship Expression as ELEVATION RHYTHM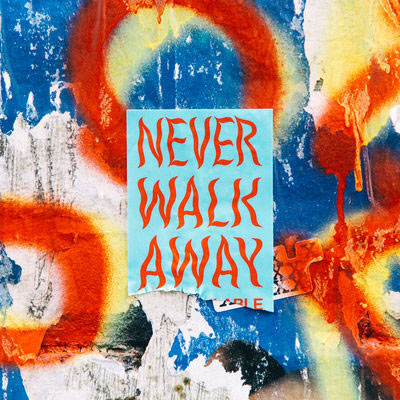 NEWS SOURCE: Elevation Worship
July 15, 2019
CHARLOTTE, N.C., July, 2019 - Elevation Church released two singles, extending the reach of their worship ministry with ELEVATION RHYTHM, a new worship team specifically geared towards youth. This new music was created to represent and engage the youth and young adults of this generation. ELEVATION RHYTHM debuted today with two singles, "EVERYTHING EVERYTHING" and "NEVER WALK AWAY."
"God's been growing a worship culture in the youth of our church, so we wanted to write music specifically for them that spoke their language," says Tiffany Hammer, one of the lead vocalists of ELEVATION RHYTHM. "We wanted it to have the energy and feel of something young adults would listen to on the radio, while still connecting them back to God."
ELEVATION RHYTHM is committed to producing an exciting energy and down-to-earth vibes for youth can connect with. Their single "EVERYTHING EVERYTHING" is a hopeful, anthemic ballad that creates a mood you can't help but lean in to. "This song is a reminder that in the moments when I feel like I've lost it all and don't have enough, I have God and He is more than we could ever need or ask for," says Davide, one of the lead vocalists of ELEVATION RHYTHM.
"NEVER WALK AWAY" is a higher-energy track written to encourage someone walking through a lonely season. "This is a song that reassures you that, even in the midst of some of the toughest fights, we can keep our heads up because we know we have God," says Davide.
Now that ELEVATION RHYTHM has released their first two singles, they will be releasing even more music as fall approaches. You can find their music on all digital music platforms. Stream "EVERYTHING EVERYTHING" and "NEVER WALK AWAY" wherever you stream your music.
About ELEVATION RHYTHM - ELEVATION RHYTHM is the new expression of worship coming from the youth ministry at Elevation Church in Charlotte, NC. Sharing the same church home as Elevation Worship, ELEVATION RHYTHM believes in writing and recording songs to engage hearts and bring a new cadence of hope to this generation. For more information visit www.ELEVATIONRHYTHM.com.


###