We Are Leo Releases New Single, 'Your Voice'


NEWS SOURCE: DREAM
July 26, 2019
Los Angeles, CA (July, 2019) -- Chicago-area pop group, We Are Leo, releases their brand new single "Your Voice" (DREAM Records) today. Lyrically, the song is about discovering Jesus as the Good Shepherd, (John 10) how He knows his sheep by name, and how He came leads us to abundant life. The track's production is chill, moody, beautiful and persistent... Drake meets LANY. This musical offering is the first in a series of singles that the group plans to release this year.
"Over the last two years, I've come thru a season of struggle with doubt and fear, into a season of clarity and joy, where I've seen some pretty big victories. One thing I'm stoked about is my daily rhythms, one of which has been reading the Bible and taking time to allow the words of Jesus to renew my mind. Cue John Chapter 10. For me, this teaching sparked a journey of re-learning about Jesus as my Good Shepherd. As the idea moved my head to my heart it has caused me to experience breakthroughs in my thinking and feeling as I've come realize just how good He is. We all get hit with doubts, lies, and fears, but Jesus calls out the "wolves" and "thieves" that come to steal and kill and destroy and reminds us that He came that we might have life. Making music about this means so much to me. I hope my journey will inspire you that you can be victorious on your journey. We have a Good Shepherd." - David Duffield, We Are Leo
Give "Your Voice" a listen below:
Connect With We Are Leo:
Facebook | Twitter | Website | Instagram
ABOUT WE ARE LEO:
We Are Leo is a vibrant community of artists led by singer + producer David Josiah, vocalist, Joseph Sanborn, and guitarist, Matt Gainsford. We Are Leo has a pop sound with a positive, spiritual message. Drawing on sonic influences such as Hillsong Y&F, Capital Kings, LANY and Pharrell, We Are Leo has crafted a heart-moving sound that is all about honesty, connection, and faith. From chill vibes to dance party highs, sun-shine drives to memorable nights: their music will move you, and make you move!
ABOUT DREAM RECORDS:
DREAM was founded in 2008 to provide artists with a genuine approach to how real artist development should be done. By allowing for a partnership as a business model, Dream's artists empower themselves to develop and carry out a real vision for their lives as they affect other people's lives with their music and message. Incorporating social media, press, radio and touring it's allowing it's artists grow together as a family.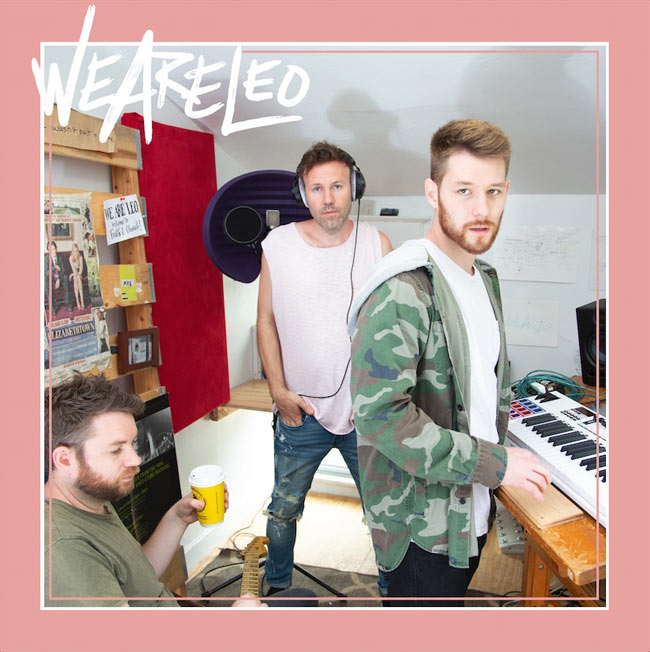 ###
For more info on We Are Leo, visit the JFH Artists Database.