INTEGRITY MUSIC'S NASHVILLE LIFE MUSIC RELEASES NEW SONG, "SING A SONG (PART 2) [FEAT. AARON COLE]"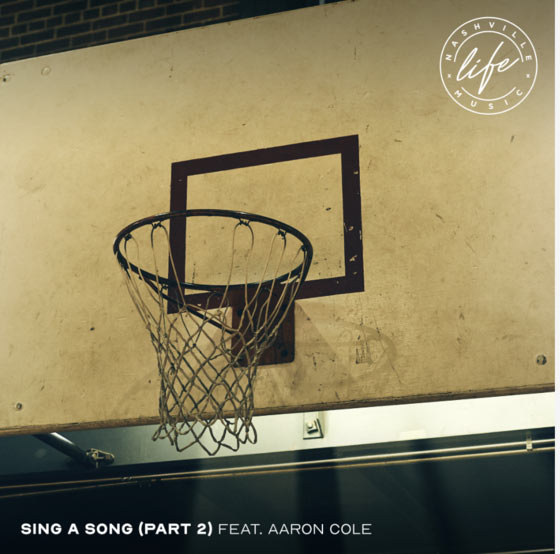 NEWS SOURCE: Merge PR
October 18, 2019
NASHVILLE, TENN. (OCTOBER 18, 2019)
Integrity Music's
Nashville Life Music
releases a new song today,
"Sing A Song (Part 2) [Feat. Aaron Cole]."
The track, which originally debuted on the group's EP,
Taylor House Sessions,
has been reimagined with friend and 2019 Dove Award New Artist of the Year, Aaron Cole
.
Listen to the fresh, new version
here
.
"One of our primary objectives as a church and artist is to revive joyful praise in the hearts and lives of the people we encounter," shares Dwan Hill of Nashville Life Music, "We believe thanksgiving is a remedy for anxiety, and our hope is to write songs that encourage people to trade their frustration for faith. This is the heart of 'Sing A Song' - to think of one good thing God has done in your life, and then to sing a song about it! This song is always a hit in our services, and with the addition of Aaron's crazy rap and vocals, we know it will start parties everywhere!"
Born out of the Music City-based Nashville Life Church, Nashville Life Music debuted a six-song EP, Taylor House Sessions, this past May. The debut EP featured the single, "My God (feat. Mr. Talkbox)," a Billboard's Gospel monitored chart success and GMA Dove Award nominated song. In addition to their new single with Aaron Cole, Nashville Life Music is slated to release their second project and first full-length album in Spring 2020.
"As children of God, we have so many reasons to be grateful," continues Hill. "The blessings we receive on a daily basis are too numerous to even talk about, even if we had ten thousand tongues! So instead of using our mouths to complain or to spread negativity, we want people to sing a song to the One who has loved us, who has always been with us, and who has forgiven us of so much. Singing is the least we can do in return for all Jesus has done! When you hear our music, you'll notice a common thread in the lyrics and sound. We will be acknowledging God's goodness and devoting ourselves to Jesus' great mission to redeem our broken world, all with a creative nod to a decade long ago!"
ABOUT NASHVILLE LIFE MUSIC: Nashville Life Music began as a spontaneous gathering around a living room piano that has now erupted into a joyful, thriving music collective in the heart of Music City. Described as "a family of fun-loving disciples," this diverse tribe of singers and musicians is known for its lively, fun-filled melodies and powerful, anthemic worship choruses. Inspiring weekly worship gatherings in their local church helmed by Senior Pastors Alvin Love and CeCe Winans Love, Nashville Life Music is missioning to spark a soundtrack of thanksgiving and praise in people's everyday lives – whether at home, at work, or at church. Two additional members of the church staff include, Outreach Director Alvin Love III (son of Alvin and CeCe) and Worship Director Dwan Hill, who also produced the group's debut EP, Taylor House Sessions. The group is thrilled to use their music and songs to amplify thanksgiving, inspire believers and audiences beyond their local church, and ultimately help to build a world filled with joyfully, passionate Jesus followers and leaders.
https://www.nashvillelifemusic.com
###