We Are Leo Releases New Pop Track With A Focused Message Of Devotion, Launches New Single "Like Myself"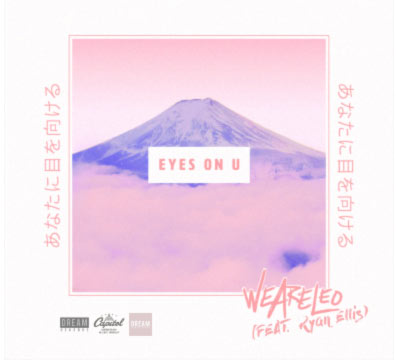 NEWS SOURCE: DREAM Records
October 18, 2019
Los Angeles, CA (October, 2019) -- DREAM Records is pleased to announce the release of We Are Leo's new song, "Eyes On U," featuring Southern California artist, Ryan Ellis. This track is the latest in a string of singles leading up to an EP by the Chicago-area pop group. The song was produced by frontman, David Duffield and written by Ryan Ellis, Joseph Sanborn, Jalon Richard, Matt Gainsford and David Duffield. The team describes what the song means to them.
Connect With We Are Leo:
Facebook | Twitter | Website | Instagram
ABOUT WE ARE LEO:
We Are Leo is a vibrant community of artists led by singer + producer David Josiah, vocalist, Joseph Sanborn, and guitarist, Matt Gainsford. We Are Leo has a pop sound with a positive, spiritual message. Drawing on sonic influences such as Hillsong Y&F, Capital Kings, LANY and Pharrell, We Are Leo has crafted a heart-moving sound that is all about honesty, connection, and faith. From chill vibes to dance party highs, sun-shine drives to memorable nights: their music will move you, and make you move!
ABOUT DREAM RECORDS:
DREAM was founded in 2008 to provide artists with a genuine approach to how real artist development should be done. By allowing for a partnership as a business model, Dream's artists empower themselves to develop and carry out a real vision for their lives as they affect other people's lives with their music and message. Incorporating social media, press, radio and touring it's allowing it's artists grow together as a family.
###
For more info on We Are Leo, visit the JFH Artists Database.