FIRST-EVER KENNY ROGERS / THE OAK RIDGE BOYS STUDIO RECORDING, "THE GOSPEL TRUTH," TO BE RELEASED AS PART OF ROGERS' THE LOVE OF GOD (DELUXE EDITION) ON ALL DIGITAL PLATFORMS OCT. 25
Previously-Unreleased Song is the First New Studio Recording Released by Rogers in Over Four Years

The Love Of God (Deluxe Edition) Includes Special Guests The Oak Ridge Boys, Point of Grace, The Whites & Winfield's Locket With Songs Written by Rogers, Vince Gill, Michael McDonald & Michael W. Smith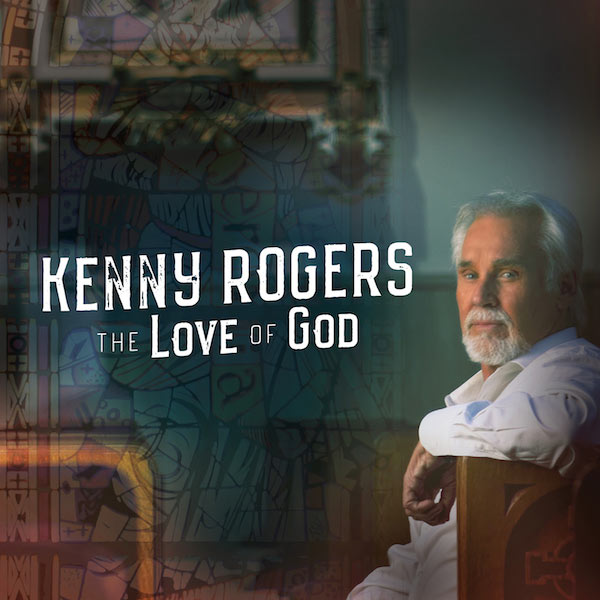 NEWS SOURCE: SKH Music
October 23, 2019
NASHVILLE, TN - Kenny Rogers' album The Love Of God (Deluxe Edition) which includes the previously unreleased song "The Gospel Truth" — the first-ever studio recording by Kenny Rogers and The Oak Ridge Boys — will be released on all digital platforms October 25, 2019. This is the first release of a studio recording by Rogers in over four years.
The Love Of God (Deluxe Edition), released on Rogers' John 3:16 Records, is a special inspirational collection of songs from one of music's enduring, legendary voices, showcasing songs that have touched him musically through the years, dating back to childhood. These are the only classic hymns, gospel, and contemporary Christian songs ever recorded by the American music icon and Country Music Hall of Fame Member. This is the first time the album has been available with the previously unreleased track featuring The Oak Ridge Boys, who have also been inducted into the Country Music Hall of Fame (by none other than Rogers).
Special guest artists collaborating with Rogers on The Love Of God (Deluxe Edition) in addition to The Oak Ridge Boys include Point of Grace, The Whites, and Winfield's Locket. Songs written by GRAMMY-winning singer/songwriters Rogers ("The Gospel Truth with long-time bandmates Warren Hartman and Steve Glassmeyer), Vince Gill ("The Rock Of Your Love"), Michael McDonald ("Peace") and Michael W. Smith ("Grace") are also featured, along with Rogers' takes on classics such as "I'll Fly Away," "In The Sweet By And By," "Will The Circle Be Unbroken," "What A Friend We Have In Jesus," "Amazing Grace," and others. The project was produced in Nashville by GRAMMY-winning producer Kyle Lehning and Warren Hartman.
Some may find it hard to believe Rogers and The Oak Ridge Boys have never been heard singing together on a studio recording until now. Despite a rich and storied history of separate careers crossing the same paths numerous times dating back to the 1970s, including making history together (along with Country Music Hall of Fame Member Dottie West) on the first country music arena tour of the U.S. to sell out venues, performing together on many stages and TV specials, and having a mutual admiration for one another, getting into the studio together never happened until recording sessions that took place nearly a decade ago.
"Having a studio recording with The Oaks released out into the world has been a long time coming!," Rogers said. "Nobody does it like they do and nobody does it better. I've always admired their singing abilities and the passion they have for what they do each night on stage. We have been friends for decades and have so much history together, so having this song with them is pretty special. I'm proud of the entire album. Many of these songs take me back to my childhood and good memories I have of when I first started singing. It was the beginning of the thought: 'this is what I want to do with my life.'"
"Working the 'Full House Tour' with Kenny was the first arena tour to sell out arenas in the U.S.A. in Country Music," Duane Allen of The Oak Ridge Boys said. "We learned so much from the Sweet Music Man. It was so much fun to be asked to record with Kenny Rogers, a man who has been a major part of our career."
Kenny Rogers - The Love Of God (Deluxe Edition) Track Listing:
Will The Circle Be Unbroken
Peace
I'll Fly Away (Featuring The Whites)
The Rock Of Your Love
In The Sweet By And By (Featuring Winfield's Locket)
He Showed Me Love
Grace
What A Friend We Have In Jesus
Circle Of Friends (Featuring Point of Grace)
For The Love Of God
Amazing Grace
The Gospel Truth (Featuring The Oak Ridge Boys)
Leaning On The Everlasting Arms
###