Reigning Amercian Music Award Winner MercyMe Receives 2019 AMA Nomination as Rallying New Single, "Almost Home," is Available Everywhere Today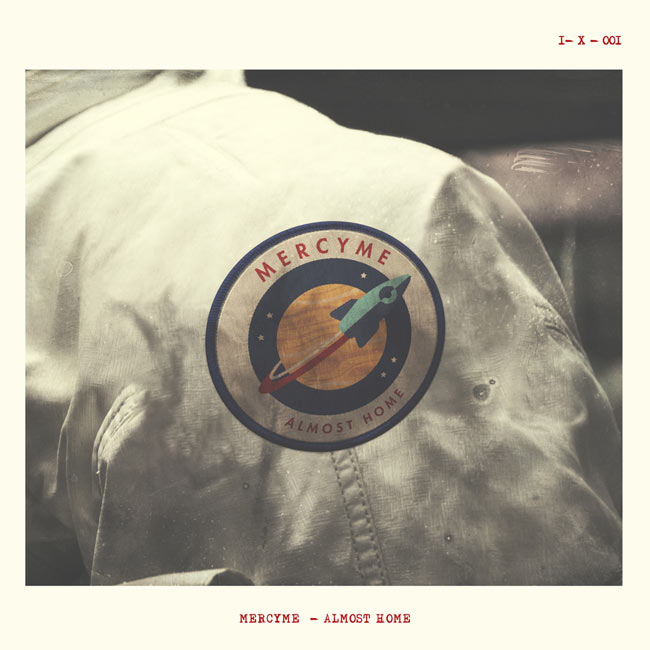 NEWS SOURCE: The Media Collective
October 25, 2019
Nashville, TN - (October 25, 2019) - Multi-platinum band MercyMe, who won the 2018 American Music Award for Favorite Artist - Contemporary Inspirational, has just been nominated in the same category once again as their brand new single, "Almost Home," is available everywhere today. Following lead singer Bart Millard's Dove Award win for Songwriter of the Year (Artist), MercyMe recently debuted the new track live during the 50th Annual GMA Dove Awards. Fans can listen and buy the the track on all DSPs
here
.
"'Almost Home' came out of a conversation with a friend of mine who has been a pastor for many many years," recalls Millard. "He told me 'honestly, I'm just really really tired. I'm exhausted. Ministry is hard.' He's gone through so many issues and situations and dealt with emergencies and tragedies and all kinds of stuff that come with working in ministry. He was telling me how he felt like he was prepared for the short game, but wasn't quite sure if he was ready for the long game. What he meant by that is that you simply don't realize that you could possibly be in ministry for almost a lifetime – to out live some of your dearest friends and mentors – and I think that's what he meant by not being prepared for the long game. It was heartbreaking to hear and I realized one thing that we probably don't address much is as we get older, we just get tired and exhausted fighting the good fight. 'Almost Home' is kind of a rallying cry to just remind us to keep running the race… to keep going. Heaven is just around the bend. We're almost home and now is not the time to give up or tap out. Whether you're in ministry or not – parents, moms, dads, whatever – if you just feel like you don't know if you can go any further, hopefully this song will bring you comfort and help you realize that you're not alone and that the race is worth running." Click below for a brand new video for "Almost Home":
"Almost Home" is impacting Christian radio today as well. With early adds from over 30 stations, including WAY-FM, Sirius XM, KLTY Dallas, WRBS Baltimore, KLJY St Louis, KJNW Kansas City, KSOS Las Vegas, WGTS Washington, DC, and KFIS Portland, the single is off to a fantastic start.
Following back to back successful spring and fall 2019 Imagine Nation Tours, the MercyMe 2020 Tour was also recently announced. Featuring Jeremy Camp and David Leonard, the tour will run February 13 through April 5, 2020. Hitting key markets including Houston, Indianapolis, Kansas City and Minneapolis, the MercyMe 2020 Tour will support the band's upcoming 2020 studio project.

2019 has reaped both GRAMMY® and Billboard Music Award nominations for the current American Music Award winners, all following the box office shattering film I CAN ONLY IMAGINE inspired by frontman Bart Millard's real-life story behind the beloved MercyMe song.
About MercyMe:
It continues to be a landmark time for the multi-platinum selling MercyMe. A major motion picture based on the life of frontman Bart Millard who wrote the mega-hit song "I Can Only Imagine" after the loss of his father opened at a remarkable No. 3 at the box office on Mar. 16, 2018 (Lionsgate, Roadside Attractions). Carrying the same name, Millard's first memoir also released this year followed by the unveiling of I Can Only Imagine – The Very Best Of MercyMe. MercyMe was recently named Top Christian Artist at the 2018 Billboard Music Awards, was the top winner at the fan-fueled K-LOVE Fan Awards including a win for Artist of the Year and just received their seventh AMA nod. The group is the current GMA Dove Award Winner for Artist Of The Year.

Since their debut in 2001, GRAMMY® nominated, multiple American Music Award and Dove Award winners MercyMe have sold more than 9 million units in CD, single and DVD sales, garnered more than 57 No. 1 multi-format radio singles and four consecutive mainstream radio hits with "I Can Only Imagine," (No. 4 AC/Top 25 on Top 40/Hot AC), "Here With Me" (No. 4 AC), "Homesick" (Top 10 AC) and "So Long Self." MercyMe made history in 2014 as "I Can Only Imagine" surpassed 2 million digital downloads, making it the first song in Christian music to go platinum and double-platinum in the digital domain. The album containing the hit, Almost There, recently received triple platinum certification from the RIAA. In 2009, Billboard named MercyMe's "Word Of God Speak" the No. 1 Song of The Decade and the group the No. 1 Artist of the Decade in both the Christian Songs and Christian AC Songs categories, recognizing them as one of the industry's most notable talents. They have sold out venues throughout the US and Canada, including Radio City Music Hall, and have appeared on the Macy's Thanksgiving Day Parade, The Today Show, CBS This Morning, FOX New Channel's FOX & Friends, CNN, ABC News and in the pages of Entertainment Weekly, The New York Times, USA Today and more. MercyMe's eighth studio album, the RIAA Certified Gold Welcome To The New, garnered two GRAMMY® nods and four radio hits. LIFER, their latest chart-topping, GMA Dove Award winning and GRAMMY® nominated album, includes the RIAA certified gold, GRAMMY® nominated smash hit "Even If" which dominated the Billboard and Mediabase radio charts with a 19-week streak at No. 1.

Get Connected With MercyMe:
www.mercyme.org
www.facebook.com/mercyme
www.twitter.com/mercyme
www.instagram.com/themercyme
www.youtube.com/user/mercymevideo
###
For more info on MercyMe, visit the JFH Artists Database.