INTEGRITY MUSIC'S NASHVILLE LIFE MUSIC RELEASES CHRISTMAS SINGLE, "GLORIA" ON NOVEMBER 29TH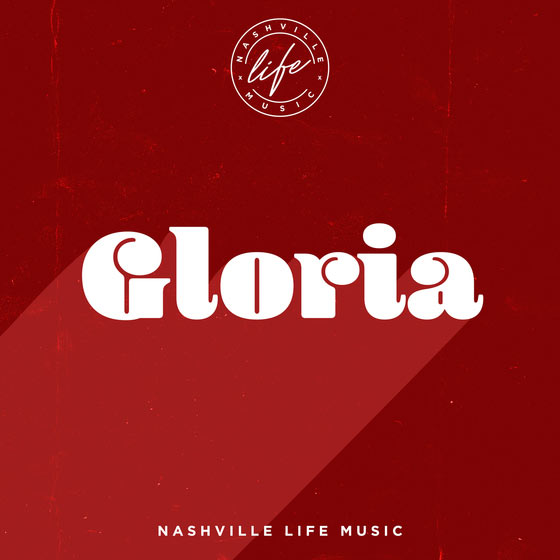 NEWS SOURCE: Merge PR
November 25, 2019
NASHVILLE, TENN. (NOVEMBER 25, 2019) Integrity Music's Nashville Life Music will release a new Christmas song on November 29th, "Gloria." Written and arranged by Alvin Love III and Dwan Hill, the song was birthed out of their church's originial musical, "It's Christmas," based on the album from Love's mother and senior church pastor, CeCe Winans.

"I wrote the song from the perspective of the lowly shepherds, the first witnesses of Jesus' birth, and the angelic hosts who proclaimed His birth from the skies," explains Nashville Life Music's Dwan Hill about the single. "I always imagined that scene to be majestic and anthemic, and 'Gloria' paints a vivid picture of what that night might have sounded like back then. 'Gloria' was a crowd favorite last year during the musical. It features four male actors resembling a male chorus and then growing into a heavenly chorus. We're excited to offer the song to everyone, especially since 'It's Christmas' is back again this year!"

Nashville locals can join in the holiday celebration on December 14th and 15th at Belmont University for the musical performance of "It's Christmas," which will include "Gloria" along with new songs and new cast. For more details, visit here.

"Although we celebrate Christmas with decorations, gifts, and parties, the transforming power of the gospel message is why we exist as a church all year long," Hill shares. "We hope 'Gloria' invites people into a real, life-changing relationship with Jesus Christ well beyond the Christmas season. Jesus Christ is truly worthy of 'all the glory, all the honor and all the praises forever.' Amen!"

This year has been an incredible year for the music-city based Nashville Life Music, which was born out of Nashville Life Church. In May the group debuted a six-song EP, Taylor House Sessions. The debut EP featured the Top 5 single, "My God (feat. Mr. Talkbox)," a Billboard's Gospel chart success and 2019 GMA Dove Award nominated song. This fall, Nashville Life Music released a new song, "Sing A Song (Part 2) [feat. Aaron Cole]," a reimagined track from their EP with friend and 2019 Dove Award New Artist of the Year, Aaron Cole. The music video for the track will release early next year. The group is currently working on their debut full-length album to release in 2020.
ABOUT NASHVILLE LIFE MUSIC
: Nashville Life Music began as a spontaneous gathering around a living room piano that has now erupted into a joyful, thriving music collective in the heart of Music City. Described as "a family of fun-loving disciples," this diverse tribe of singers and musicians is known for its lively, fun-filled melodies and powerful, anthemic worship choruses. Inspiring weekly worship gatherings in their local church helmed by Senior Pastors Alvin Love and CeCe Winans Love, Nashville Life Music is missioning to spark a soundtrack of thanksgiving and praise in people's everyday lives – whether at home, at work, or at church. Two additional members of the church staff include, Outreach Director Alvin Love III (son of Alvin and CeCe) and Worship Director Dwan Hill, who also produced the group's debut EP,
Taylor House Sessions
. The group is thrilled to use their music and songs to amplify thanksgiving, inspire believers and audiences beyond their local church, and ultimately help to build a world filled with joyfully, passionate Jesus followers and leaders.
www.nashvillelifemusic.com
###