TOM READ LAUNCHES 2nd SINGLE 'Search The World' FROM NEW REORIENT EP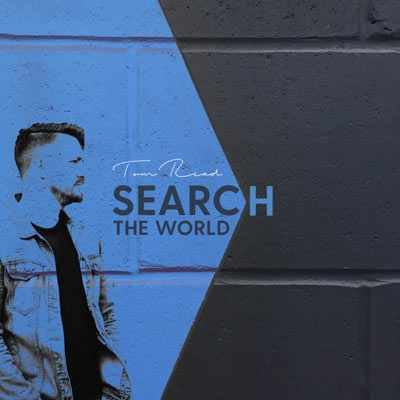 NEWS SOURCE: Bespoke Records
November 25, 2019
After the success of 2018's Lament EP, Tom Read returns with a fresh batch of songs for a new EP. Following on from 'Borderless', 2nd single 'Search The World' is released 22nd November 2019 in partnership with Bespoke Records.
'Search The World' joins last month's single 'Borderless' in fleshing out what will become Tom Read's Reorient EP in March 2020. The 2nd single is an explosive anthem- a studio Pop version of that recorded live by St Aldates Worship earlier this year. The song was developed over years of songwriting with long time writing partner Jamie Thomson- one of those songs in Tom's words that's "been round the block a bit". It all speaks to the level of dedication Tom gives to his songwriting craft: never settling and continually focussing on gifting the wider church songs that will stand the test of time.
"In the story of the prodigal son, we see the timeless struggle of humanity" Tom expands, "We are all searching for happiness, peace, significance, and meaning in our lives. Some look for it in their careers, others in relationships, family, or even fame. I've done my fair share of searching in my life, but ultimately I've found that God is the only one who can fully satisfy."
Tom has been outputting fresh creativity for the church for over a decade- in more recent years including songs such as 'Gravity' (featured on Integrity's Ultimate Worship 2016) and 'You Restore My Soul' (title track of the New Wine 2018 live album). 2018's Lament EP garnered widespread critical acclaim, emphasised by editorial placements on Spotify's New Music Friday Chritsian, Worship Now and Top Christian playlists.
'Search The World' was produced by Henry Marsden (Worship Central, Jake Isaac), mixed by Jonny Bird (Martin Smith, Bright City) and mastered by Drew Lavyne at All Digital Mastering.
Henry Marsden, Producer:
"'Search The World' is a fantastic showcase for Tom's ability, and flexibility, as both a writer and an artist. His producer brain means he can naturally infuse Christian music (which can so often be homogenous sonically) with Top-40, pop and alternative flavours- bringing a much needed freshness to the genre. He continues to push boundaries with these singles- and I'm excited to see them connect with his growing fanbase"
Website: www.tomreadmusic.com
Instagram: @tom_read
Facebook: www.facebook.com/tomreadmusic
YouTube: https://www.youtube.com/user/tomread
Twitter: @tom_read
Bespoke Records started in 2014, fast attracting a new generation of gifted worship songwriters and leaders. Focussed on resourcing the church with authentic creativity whilst protecting the creatives themselves, Bespoke is home to a growing catalogue – including songs covered by Bright City, Worship Central and Matt Redman. Bespoke also looks after a catalogue of non-congregational songs, bringing much needed kingdom values to the wider music industry.
Tom Read helps to run St Aldates Worship- the creative team of St Aldates Church in Oxford, UK alongside Jamie Thomson and Lauren Harris (New Wine Worship). The community pens songs that faithfully serve the local church but demonstrate a deep marrying of theology, poetry and accessibility- including modern classics 'You Restore My Soul' and 'Gravity (both written by Tom)'.
###