Joel Vaughn Releases New Single "I Would Be Lost"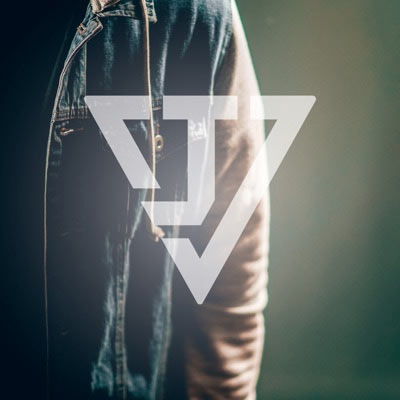 NEWS SOURCE: DREAM Records
March 20, 2020
Los Angeles (March, 2020) - Today, Joel Vaughn releases his new single "I Would Be Lost." This fun sing-a-long song was self-produced by Joel Vaughn, a first for him, and was co-written by himself and worship leader Ryan Proudfoot.
"'I Would Be Lost' was inspired by my thankfulness to Jesus for pursuing me and loving me even when I've gone off track. This song is meant to encourage the listener that through God's love and faithfulness we are found and can trust him that He is always with us." - Joel Vaughn
With prior hits like "Pray It Up", "Wide Awake", "As You Are", "I Look To You" and "More Than Good Enough", Joel Vaughn is making strong inroads as an emerging artist reaching a total of 15 Million global career streams and "I Would Be Lost" is no different.
The song was only recently sent to Christian radio but has already debuted on the Billboard & Mediabase National Audience Charts with stations like WORQ-FM / Green Bay, WI; KZTH-FM / Ponca City, OK; KTIS-FM / Minneapolis, MN; WCLN-FM / Fayetteville, NC; KCVO-FM / Camdenton, MO; WLJW-FM / Traverse City-Petoskey, MI; and KADI-FM / Springfield, MO having added it already.
Check out "I Would Be Lost" below:
Connect with Joel Vaughn:
Web | Facebook | Twitter | Instagram
ABOUT JOEL VAUGHN:
Joel Vaughn is a singer, songwriter & worship leader based out of Nashville, TN. His offering on DREAM Records Kinetic, Surrender shows him in a whole new light—with ultra-smooth, effortless vocals and cleverly written pop tracks—now ready to take on the nation with God's message of hope, love, and desire to draw all to Him. After releasing the first volume in the Control series with chart topping single, "Pray It Up", Joel's second volume which features charting topping single, "More Than Good Enough" is now available.
ABOUT DREAM RECORDS:
DREAM provides artists with a genuine approach to how real artist development should be done. By allowing for a partnership as a business model, DREAM artists empower themselves to develop and carry out a real vision for their lives as they affect other people's lives with their music and message. Incorporating social media, press, radio and touring, DREAM is helping its artists grow together as a family. DREAM was founded in 2008 and has grown to 17 different divisions comprised of multiple labels, merchandise, apparel, mobile, publishing and film.
###
For more info on Joel Vaughn, visit the JFH Artists Database.