KARI JOBE, CODY CARNES AND ELEVATION WORSHIP RELEASE POWERFUL SINGLE "THE BLESSING (LIVE)"
LIVE MUSIC VIDEO STREAMED MORE THAN 3.5 MILLION TIMES
Fresh Track Drops Today (3/20/20)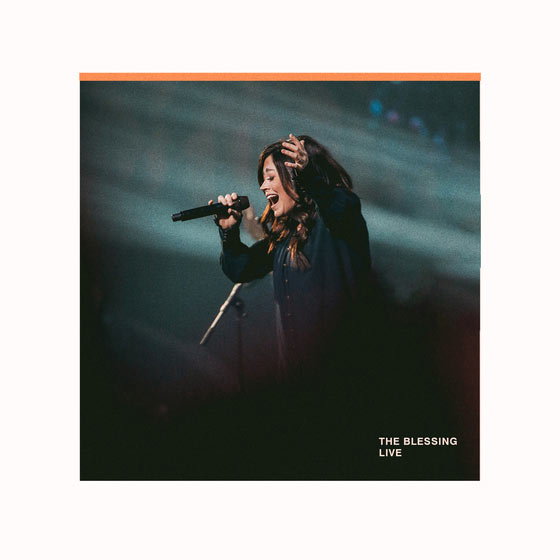 NEWS SOURCE: Merge PR
March 20, 2020
NASHVILLE, TENN. (MARCH 20, 2020)
Worship leaders
Kari Jobe, Cody Carnes
along with
Elevation Worship
release the live audio recording of the song, "The Blessing," which has ignited since the release of the
live video
earlier this month receiving more than 3.5 million views. The powerful song has resonated across the globe as people look to music for hope during uncertain times.
Click here
to listen to the audio recording of "The Blessing."
"I'm so moved by this song and how quickly it came about," shares Kari Jobe about the power of this song. "Because this song is based on scripture, the message is timeless, and we wanted to release it as quick as we could knowing the effect it could have on people's hearts and spirits immediately, as it did ours. Also, God knew it would be something we could hold onto during a season of our lives that's full of uncertainties and unknowns. Do not be afraid, God is with you."
The song was written at Elevation during a writing session with Jobe, Carnes and Elevation's Steven Furtick and Chris Brown searching for the presence of God. It was written on a Thursday and that following Sunday they sang it for the first time at the Elevation Ballantyne campus and released the video five days later worldwide. Shortly after posting the live music video, it was clear this was a very special song as visible in the live taping.
"I think one of the most refreshing things about this song is that while a lot of people are facing such a deficit of encouragement in their lives," explains Elevation's Chris Brown, "this song comes along and is relentless in the encouragement and blessing it delivers from scripture over them, along with the assurance that God is with us and for us always."
ABOUT KARI JOBE: For nearly two decades, well-respected worship leader Kari Jobe has been using her gifts to lead people into the presence of God. When she began leading worship at age 13, she never imagined she would be nominated for a GRAMMY®, win multiple Dove Awards, have a RIAA Gold Certified single or be praised by the New York Times. She has sold more than 1.4 million albums (TEA) in her career and has over 1 billon career streams. Jobe is currently working on new music that will include a studio version of "The Blessing." Originally from Texas and now residing in Nashville, she tours the country with her husband Cody Carnes and their two boys, Canyon and Kingston, and they both serve at their home church The Belonging Co.
ABOUT CODY CARNES: Cody Carnes is a worship leader who is passionate about creating space where innovative artistry and authentic worship can collide. As a songwriter, he's penned powerful church anthems like "Nothing Else," "Run To The Father" and "Christ Be Magnified," which are all part of his recently released record titled Run To The Father (Capitol CMG). He's also co-written numerous songs recorded by his wife, GRAMMY-nominated Kari Jobe. Originally from Texas and now residing in Nashville, he often tours the country with Kari and their two boys, Canyon and Kingston, and they both serve at their home church The Belonging Co.
ABOUT ELEVATION WORSHIP:
Elevation Worship is the worship ministry of Elevation Church, a multisite church based in Charlotte, N.C. led by Pastor Steven Furtick. Elevation Worship has produced 10 albums that include the RIAA Platinum Certified and American Christian radio Top 5 song "O Come to The Altar" and the RIAA Gold Certified song "Do It Again." The group currently has nine songs in the CCLI Top 100 list. This ministry is passionate about producing songs for the local church that connect others to God. Their main priority is to create an atmosphere of worship so people can encounter Jesus in a real and personal way. Elevation Worship's new album, Graves Into Gardens, releases May 1, 2020. For more information, visit:
www.elevationworship.com
###
For more info on Kari Jobe, visit the JFH Artists Database.
For more info on Cody Carnes, visit the JFH Artists Database.
For more info on Elevation Worship, visit the JFH Artists Database.