RAPTURE READY PRODUCTIONS ANNOUNCES THE CREATION OF RRP NORTH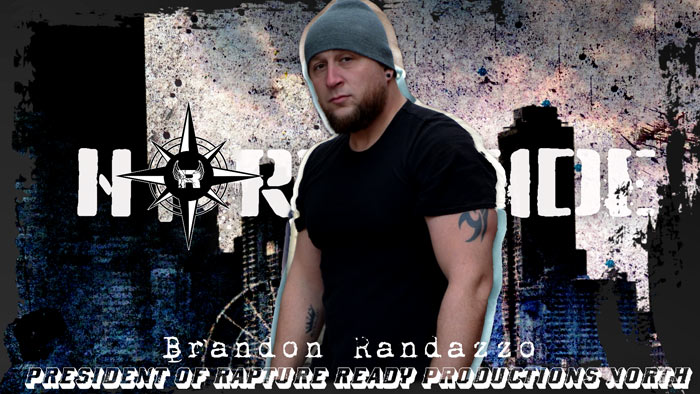 NEWS SOURCE: FiveTwenty Collective
March 20, 2020
Baton Rouge, LA & Chicagoland, IL - What a year it has been to this point for Rapture Ready Productions! It began with the release of the label collaborative album 'New Mecca' and now CEO Jeremy Duncan, aka JDun, is pleased to announce the expansion of the Rapture Ready brand.
Long-time Rapture Ready artist BRM, Brandon Randazzo, has officially been named the president of the newly minted RRP North.
"When God gave the vision for Rapture Ready Productions, He told me that RRP would become a household name synonymous with the preaching of the Gospel to the four corners of the world," explained Duncan.
"At the time I didn't quite understand how God would take an indie Christian label and make it become one of the biggest names in the industry. In the last four years, we have seen outrageous growth and, even now, God is stretching us further! God said He was giving us a new territory to raise up the RRP flag, to help bring a revival in a way only Rapture Ready Productions can. It is fitting that the place would end up being Chicago."
"Chicago is actually the birthplace of gospel music. There is a shift happening in the north and we are going to be a part of it. We have discipled and imparted into one of our own, a general of the LOTO (League of Their Own) gang to lead this initiative - BRM!"
As the now president of RRP North, BRM made this comment, "North is about building relationships with the culture, bringing music to the masses that point them to God. We want to build connections with people by sharing testimonies and listening to their story. We're about one direction...UP, headed North!"
To not only follow, but support this new endeavor, find RRP North across social media: @rrpnorth
Get ready for the first album release by RRP North, '20 Seconds' by BRM & BrodieDaVinci releasing on March 27, 2020.


About BRM
BRM didn't grow up Christian. He came to believe in God in 2005 when some bad choices led him to an encounter with God. In what was thought to be the end of the road in his marriage, God met him right where he was at. Broken and ashamed, BRM started to seek a relationship with the God who revived his marriage and his life.
BRM is a rap artist who isn't afraid to tell his story through his lyrics. With catchy hooks, energetic flow, and bold lyrics you hear emotion, feelings, testimony, and his life's story. BRM has a very unique sound that is missing in all rap genres! The music he puts out is relatable and you can tell his passion for music and people is real. BRM leaves his heart on the mic, lyrics in your face, and points to God all at the same time.
###