n.e.r.d. Life by D'Vo ANNOUNCES THE RELEASE OF TWO PROJECTS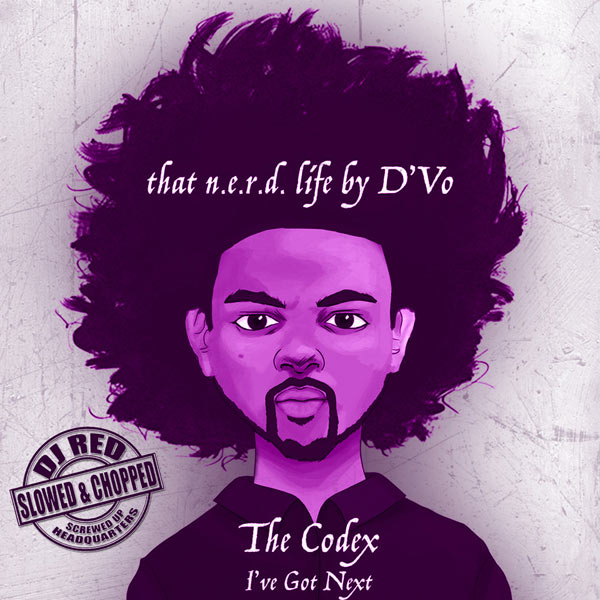 NEWS SOURCE: TwentyFive Collective
March 23, 2020
Houston, TX - Christian Hip Hop artist n.e.r.d. Life by D'Vo released his 11-track album 'The Codex: I've Got Next', which featured the track "One Love", in 2019.
The Houston native is staying true to his city's culture with the release of a new version of the project, the Screwed & Chopped remake courtesy of DJ Red (Screwed Up Headquarters). This reimagination of 'The Codex' is available on D'Vo's SoundCloud page: https://soundcloud.com/nerdlifebydvo/sets/thecodexscrewedandchoppeddjredsuc
On the heels of this remix project, D'Vo is eager to announce the release of his next album.
'The Codex: Running the Point, Vol. 2' is set to drop across digital platforms on April 11, 2020.
More information on 'The Codex: Running the Point, Vol. 2' will be coming in preparation for the drop. To get the latest news, and to support D'Vo, you can follow him across social media: @nerlifebydvo
You can also visit his website at: nerdlifebydvo.com

About n.e.r.d. life by D'Vo
D'Vo is from Houston, Texas and has always had a huge infatuation with music.
A true connoisseur when it comes to music, enjoying everything from mainstream music to smooth jazz. He would often go back and recapture the work from Tupac Shakur and Maxwell, who he cites as his all-time favorite artists. Of course, growing up in Houston Texas, the entire culture within the city molded him as well. His basis for everything in his music is for the sole purpose of showing the world that God is the answer to all things.
D'Vo is an independent artist that is currently working under his own label, Element 11. We look forward to seeing his growth in the Christian Hip Hop community.
###