Dillon Chase Releases New Single, "Better"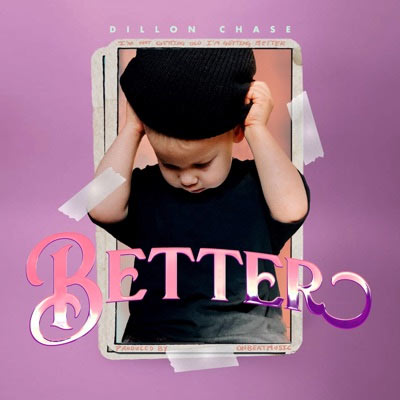 NEWS SOURCE: DREAM Records
March 27, 2020
Los Angeles, CA. (March, 2020) — One of Billboard's Top New Christian Artists Of The Year, Hip-hop artist Dillon Chase is proud to release the follow up to his single "Paradise" titled "Better" on DREAM Label Group's hip hop label, One Moment Records. Exploring the notion that you get Better as you get older, Chase challenges the listener by sharing all aspects of his life and how he is trying to get better. Dillon Chase shares more about the track below.
"Everyone gets older - but not everyone gets better. This song celebrates maturing and growing in the life God gives us." - Dillon Chase
Click here to listen to "Better":


Connect with Dillon Chase:
Web | Instagram | Twitter | Facebook | YouTube
ABOUT DILLON CHASE:
Dillon Chase grew up holding on to bitterness, anger, and shame. Living in a home wrecked with drug and alcohol addiction left Dillon conflicted with how a good God could fit in a life so harsh. Music was a coping mechanism, and he created as a survival instinct. In 2004, after being taken in by a christian family, Dillon recognized the most broken part of his story was...him. His rebel responses towards suffering denied Christ and fueled hate. But this came to an end when he joyfully lost shame, hurt, sin, and anger as he gained a right relationship with God. Now married 14 years with four amazing children, inspiration is never lacking in Dillon's household! He continues to impact the world through his music and performances.
ABOUT ONE MOMENT RECORDS:
Founded in 2019, One Moment's sole focus is on working new and exciting tracks by artists who are helping to shape the future of music today. Based in Los Angeles, CA, the label empowers the artist's message through a strong marketing focus of artist development and incorporating social media, press, retail marketing, radio and more.
###