Heath McNease and Jetty Rae Release New Pen Pals Collaboration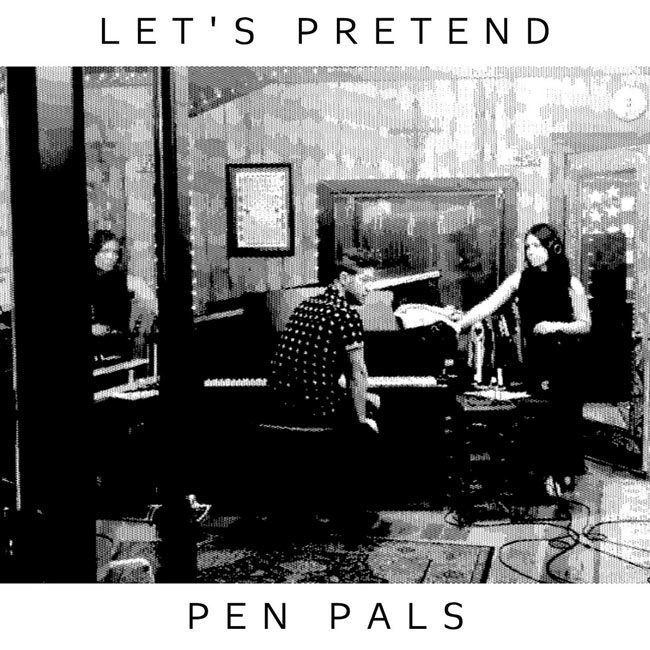 NEWS SOURCE: Heath McNease / Jesusfreakhideout.com
March 31, 2020
In 2015, hip hop artist Heath McNease teamed with indie singer/songwriter Jetty Rae to form Pen Pals, releasing their debut EP together. They released their sophomore EP in 2017, but we haven't heard from the duo since. This week, the pair announced a brand new 7-song EP called Let's Pretend, which is available now from digital retailers. Check out Heath's announcement below:

"Jetty and I were talking and we decided now is the right time to share these songs. We've had discussions over the last few months about how we wanted to promote it with all of these videos and teasers and lead ups, but we are just living in an unprecedented moment and we decided it meant more to us to share these songs with you guys in this moment than to wait any longer.

This project is called "Let's Pretend". Getting to spend time cultivating this project with one of my closest friends in the music business (as well as one of my all time favorite artists) was one of the few highlights of 2019 for me. As Jetty and I have grown as collaborators, we've also grown as friends and we have shared a lot of the disappointments and victories that come with the lives that we have chosen. I couldn't be happier to have such a talented friend (with such an amazing and supportive husband and family) to create with. These songs are snapshots of love, loss, grief, and stillness. We hope, as you guys are probably experiencing some of those emotions at this time, that these songs can be a companion for you and those you love. We are happy to give you "Let's Pretend".

- Heath (and Jetty)
Download the whole album on Bandcamp
Note: the album is also available on all major streaming platforms (apple music, spotify, pandora etc...) but you can best support us directly by buying the album on bandcamp then going on to stream on your preferred platform."
###
For more info on Pen Pals, visit the JFH Indie Artists Database.
For more info on Heath McNease, visit the JFH Artists Database.