Love & The Outcome's Jodi King Launches Kickstarter Campaign to Fund New Devotional Book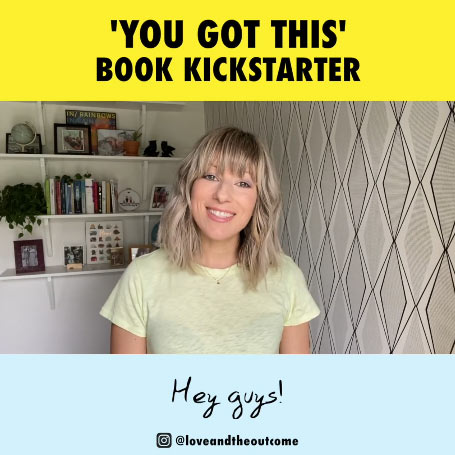 NEWS SOURCE: Jodi King / Jesusfreakhideout.com
March 31, 2020
Love & The Outcome's Jodi King has launched a new Kickstarter campaign to fund a devotional book she recently completed. Check out her announcement below, as well as the campaign which includes things like autographed copies of her book and an unreleased song called "Atmosphere"!


"So...I wrote a book! It's a devotional book called YOU GOT THIS - A Guide To Ditching Perfect And Showing Up For Your Real Life. I've been working on it for the past couple of years, and actually you guys gave me the guts to go for it!! Everytime I posted a motivational Monday video or verse of the day, you encouraged me to do more. So, I'm doing more!

The idea for this book really solidified when I became a mom, continued to be an artist, and tour with my family, all at the same time. I had a moment backstage when I was nursing Ziggy and trying to fit into my skinny jeans and I was just falling apart from the pressure of trying to be perfect. Ever been there? Holy Spirit whispered to me, "You don't have to have it all together, because I'm holding you together." From that moment on, I've made it my mission to let others know that being strong is just obediently showing up and letting God use you. That's what every page of this book is about, and I need your help to bring this dream to life.

I had no idea what a financial undertaking this would be, as Chris and I decided to do this on our own (yikes!). By the time we've payed all the legal, printing, design, shipping fees, we're looking at $10,000! This is a huge step of faith for us, and at a really crazy time in history. I was feeling really discouraged about this timing, until God reminded me that this is a season when everyone needs a little extra hope and encouragement, so maybe this is the PERFECT.

We've come up with some amazing packages to say THANKYOU for helping me make this book a reality. To everyone who pledges a dollar or more, we want to give you a new song for free! One of the coolest packages includes your name on the THANKYOU page of the book! How cool is that?! All the packages are listed HERE, and every little bit helps! I cannot wait to get a signed copy of this devotional book into your hands! Thanks for helping my dream come true, I hope this book helps you go after yours!

You got this!

- Jodi
###
For more info on Love & The Outcome, visit the JFH Indie Artists Database.
For more info on Jodi King, visit the JFH Artists Database.