RENEW YOUR MIND MUSIC ARTIST VESSEL PIECE RELEASES NEW SONG "UNDERDAWG"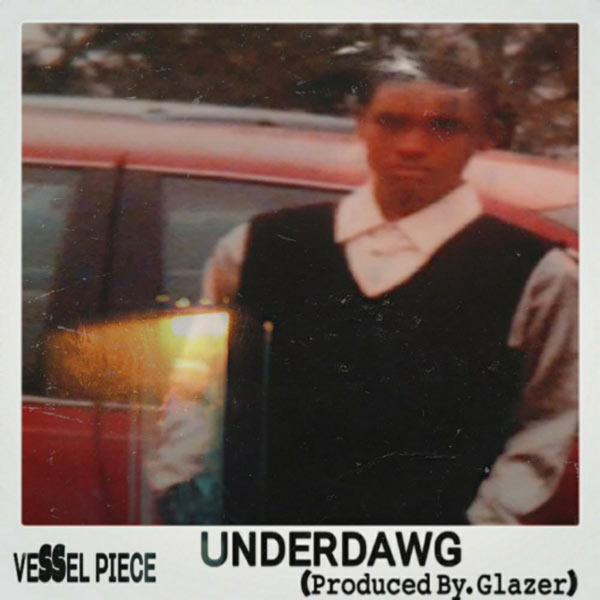 NEWS SOURCE: FiveTwenty Collective
May 29, 2020
Greensboro, NC - Christian hip hop artist Vessel Piece is set to drop his first single of 2020 on May 29th. Vessel Piece, born Christopher Woodard, is releasing the new track "Underdawg" via indie CHH label Renew Your Mind Music (formed by Sam P.).
Vessel Piece blends a consistent balance of melodic harmonies with carefully crafted rhymes that always point the listener to the saving power of Jesus Christ.
On "Underdawg", Vessel Piece explores the difficulties of not only finding his place in hip hop as a believer, but what it means for Christians navigating their way in today's society.
"The song is about being underrated when it comes to music and being a Christian in a perverse generation," the North Carolina emcee explained. "Some want to see you fall and count you out. Being from the background I came from, I rose above the odds by the grace of God."
"Underdawg" hits digital outlets on May 29, 2020.
Support Vessel Piece: Facebook | Twitter | Instagram | Spotify
Renew Your Mind Music: Website | Facebook | Instagram | Twitter | YouTube
Song Details
Title: Underdawg
Artist: Vessel Piece
Release Date: May 29, 2020
Label: Renew Your Mind Music
Production: Glazer
About Vessel Piece
Christopher Dale Woodard, known as Vessel Piece (formerly known as C-Dubb), is a Christian rap artist from Greensboro, North Carolina. Vessel Piece wasn't always using his lyrics to glorify God, formerly being a secular rap artist and living a lifestyle very contrary to the one his lives now. He says "I was a slave to sin, and the street life, and only Jesus could set me free, which he did for me in 2014, after I was released from prison. Now that God is with me and in me I use my gifts and talents to glorify Christ, to sow seeds to those who are stuck in the streets, those who are dead in their sins, as well as to edify his sheep through music and my lifestyle".
###