BLACK RIVER CHRISTIAN ANNOUNCES NEW SIGNING: WILDFIRE WORSHIP COLLECTIVE INCLUDES MICHAEL BOGGS, HANNAH KERR, AND BROOKE VOLAND;
Debut Single, "The Light (My Refuge)" Available Now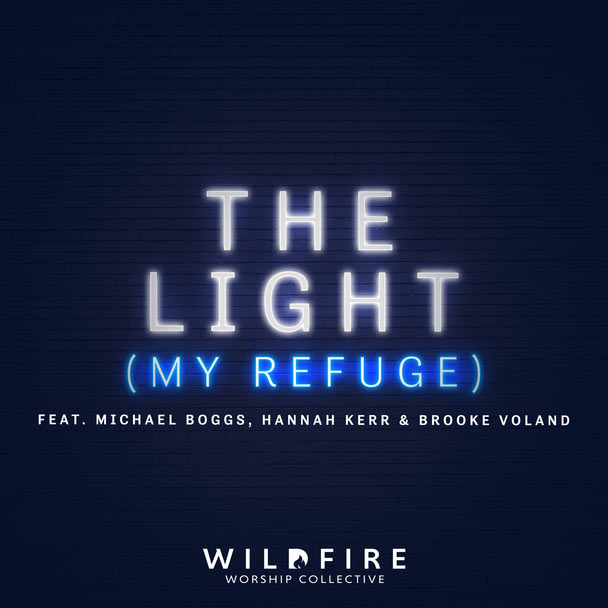 NEWS SOURCE: Merge PR
August 12, 2020
NASHVILLE, TENN. (AUGUST 12, 2020) - Black River Christian announces the signing of Wildfire Worship Collective to their roster, which is comprised of founding members Michael Boggs, Black River Christian's Hannah Kerr, and Brooke Voland. In early 2020, the artists decided to join forces in the creation of Wildfire Worship Collective in addition to their solo careers. Their debut song, "The Light (My Refuge)", written by Boggs and produced by Cody Fry, is available now on all streaming platforms. The Collective made their inaugural appearance performing the song this past weekend on August 8 at the Lifeway Women Live Simulcast (pictured below).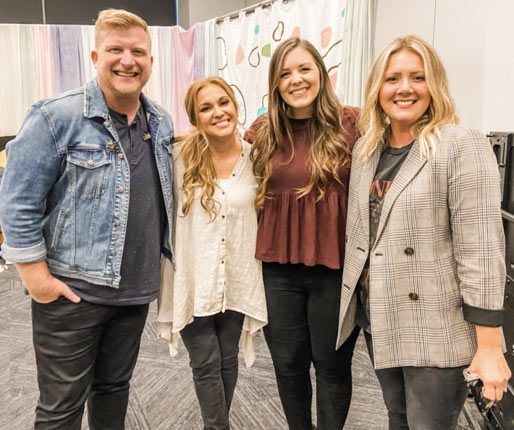 L-R: Wildfire Worship Collective's Michael Boggs; speaker Angie Smith; WWC's Hannah Kerr and Brooke Voland
I'm so pumped to be a part of the signing of Wildfire Worship Collective," shares Black River president and CEO Gordon Kerr. "With Michael, Hannah, and Brooke joining together as founding members, The Collective will surely be a source for incredible worship music!"
Michael Boggs is no stranger to the Christian music community. Hailing from Berryhill, OK, he was part of the band FFH, released music as a solo artist, and is also half of the duo Brooke and Boggs. Over the years he has been awarded multiple ASCAP, GMA Dove Awards, and named CCM Songwriter of the Year.
Black River Christian recording artist Hannah Kerr has been praised as a "compelling" and "encouraging" artist by CCM Magazine, and is the winner of the Most Played Song award at the 2018 ASCAP Christian Awards for co-writing Matt Maher's Top 5 hit "Your Love Defends Me." Her debut album Overflow earned more than 20 million streams and features her Top 15 hit "Warrior." Her most recent EP Listen More, entirely co-written by Kerr, features the Top 20 radio hit "Split the Sea," and most recent single "Ordinary." With both songs reaching more than four million streams, Kerr has acquired more than 85 million total streams. She is originally from Buffalo, NY, and now resides in Nashville.
Brooke Voland, a Tennessee native and the other half of Brooke and Boggs, pursued a career in country music for multiple years before deciding to focus on her ministry instead. This shift brought a much-needed change to her life and she began leading worship and serving at Long Hollow Baptist Church. During her time there, Voland met Michael Boggs and the two formed Brooke and Boggs.
About Black River Christian:
As an imprint label of Black River Entertainment, Black River Christian is home to artists Hannah Kerr, Matty Mullins, Josh Wilson, and Wildfire Worship Collective. The label was founded in September 2015 by combining the talents and passions of Black River Entertainment CEO Gordon Kerr, Casting Crowns' Mark Hall and veteran/producer, and Sawyer Brown front man Mark Miller. Black River Christian is committed to spreading the Gospel of our Lord and Savior Jesus Christ through artists who are committed to ministry through music.
###