GRAMMY®-NOMINATED RECORDING ARTIST NATALIE GRANT DEBUTS TITLE TRACK FROM UPCOMING NEW ALBUM TODAY
WATCH LYRIC VIDEO FOR "NO STRANGER" NOW; NEW MUSIC VIDEO "FACE TO FACE" AVAILABLE NOW

New Album No Stranger Set for Release Sept. 25, 2020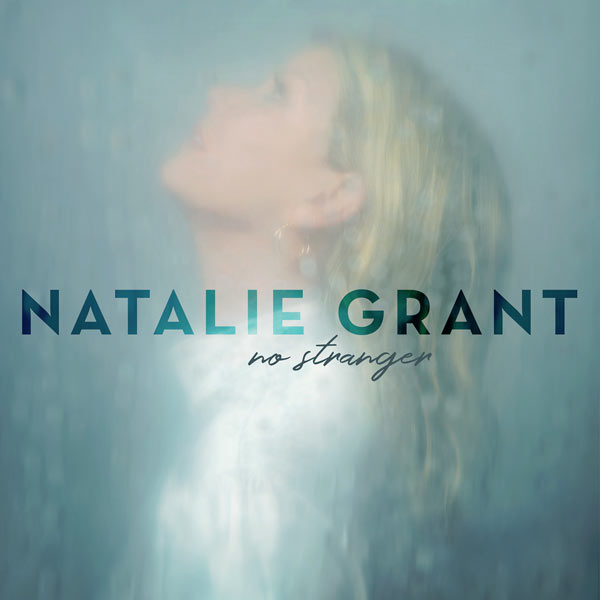 NEWS SOURCE: Cr8 Agency
August 28, 2020
(Nashville, Tenn) - August 28, 2020 — Curb | Word Entertainment recording artist Natalie Grant debuts new song, "No Stranger," from her upcoming album today, along with the lyric video for the song. "No Stranger" serves as the title-cut of Grant's tenth studio record, now slated for release Sept. 25, 2020. Listen to the poignant trackHERE, and watch the lyric video HERE. Natalie's new single "Face To Face" is impacting radio now, watch the music video here.
Written by Grant, her husband Bernie Herms, and songwriter Paul Duncan, "No Stranger" explores the intimacy of a God who identifies with the human experience. "You are no stranger to the scar / So You can have my wounded heart / You weren't protected from the pain / So You can hold me when I break," Grant sings, backed by the lush strings that define her latest project.
"In the last few years, through deep valleys and victories, my awareness of God's presence in my life has awakened like never before. It's not like He became more available, I just became more aware, and that has changed everything," Grant shares of the personal significance behind "No Stranger." "The King of the world, the Author of time and space, makes Himself personally known to me. This everlasting God, the Alpha and the Omega, He is no stranger. He is friend."
With strings recorded live at London's famed Air Studios, No Stranger also features previously released tracks previewing the album, including the stirring "Face To Face," Grant's powerful version of Casting Crowns' classic hit "Praise You In This Storm," her recent collaboration with Steven Malcolm "Even Louder" and her new worship anthem, "My Weapon."
In addition to introducing new music, Grant recently debuted the "Dare To Be" podcast with her longtime friend, author and speaker Charlotte Gambill, bringing their popular "Dare To Be" women's events to life in a fresh format. The podcast is in partnership with Access More, an all-new online network for faith-based podcasts from Christian leaders like Christine Caine, Levi Lusko and others that launched in May from K-LOVE/Air1 parent company Educational Media Foundation (EMF). The "Dare To Be" podcast's premier episode became Access More's most listened to episode of the platform's launch. Fans can subscribe to the "Dare To Be" podcast at www.daretobe.com.
Listen to "No Stranger" HERE. Pre-Add/Pre-Save No Stranger HERE. For more info, visit: www.nataliegrant.com.
About Natalie Grant:
Eight-time GRAMMY® nominee Natalie Grant has remained one of Christian music's top-selling artists since her 2005 breakout RIAA Gold-certified album, Awaken. Having been named Female Vocalist of the Year by the Gospel Music Association five times, Grant has propelled multiple singles and records to the #1 spot on the Billboard album charts, including her most recent album, Be One. Along with her friend Charlotte Gambill, she launched Dare to Be, a series of special one-night events for women. In addition, she's the author of multiple books, including the Glimmer Girls series for tween girls. A fierce advocate for social justice, she's also the co-founder of Hope for Justice, an international non-profit organization with 32 offices spanning 10 countries that works to end modern-day slavery. The singer and her husband, GRAMMY® Award-winning songwriter/producer Bernie Herms, live in Nashville with their three daughters. Grant's tenth studio album arrives September 25, 2020.
About Curb | Word Entertainment:
In 2016, Curb Records acquired Word Entertainment, combining two of the music industry's most respected brands, and more than a century of collective experience. Today, Curb and Word are two of the world's leading independent music companies. Owned and operated by Mike Curb, the Curb | Word family includes the labels Curb, Word, Squint, Fervent, Sidewalk, and IVAV, as well as Curb Publishing, Word Publishing, 25 Live, Curb Films, Word Films, Word Entertainment, and Curb Sports, representing top artists and entertainers in Country, Christian, Pop, Rock, and Hip-Hop. For more information, visit www.curb.com.
###
For more info on Natalie Grant, visit the JFH Artists Database.