Christian Winners Announced In 2020 Unsigned Only Music Competition
Judges Include: Rhett Walker, Sanctus Real, Tenth Avenue North, And More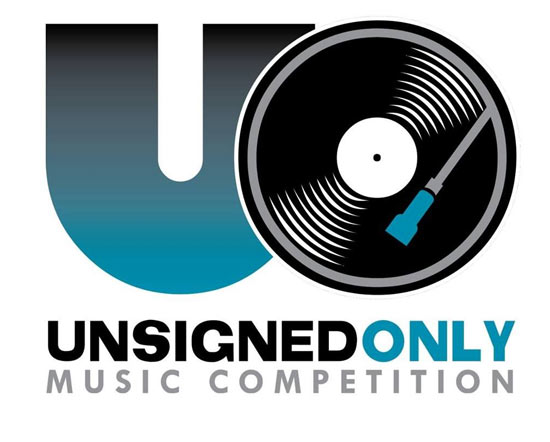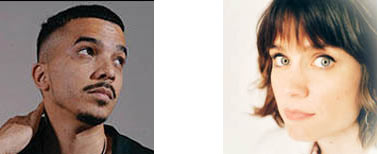 L to R: Christian category winners Aaron David, Lizi Bailey

NEWS SOURCE: Unsigned Only
September 9, 2020
Nashville, TN, September 9, 2020 -- The winners of the US-based Unsigned Only Music Competition were announced today. A total of ten Christian artists garnered wins in the 2020 competition.

Taking home First Place in the Christian category is Aaron David from Tampa, FL, for his song "Dirty Heart." Second Place is awarded to Liz Bailey from Griffin, GA for "Better." Additionally, eight Christian music artists garnered Honorable Mentions.

"From church services to stages, Christian music continues to impact the experience of Christians worldwide with its personal lyrics that can uplift the soul and reassert one's faith," said Unsigned Only founders Candace Avery and Jim Morgan. "It is vital for Christian songwriters to be recognized for their talents and awarded the due respect for their accomplishments."

Established in 2012, Unsigned Only has become known as the leading music competition honoring international artists who are not signed to a major record label. It has become an important source for discovering new talent and acts as a benchmark for excellence in the arena of contemporary music. Since Unsigned Only's inception in 2012, five Grand Prize winners have been signed to record labels. Selected from more than 7,000 entries from 109 countries, the winners share in over $160,000 in cash and prizes split among 38 winners.

Winners were selected by a judging panel comprised of high-profile industry experts and renowned recording artists, including: Rhett Walker; Tenth Avenue North; Sanctus Real; Darryl Worley; Charli XCX; Aimee Mann; O.A.R.; Robert Smith (The Cure); Ruthie Foster; Tyler Williams (The Head And The Heart); NLE Choppa; Piso 21; and many more (see complete list below).

The overall 2020 Grand Prize is awarded to the Haitian world music artist Jean Belony Murat, known as BélO. Hailed as Haiti's musical ambassador to the world, BélO is a socially conscious singer/songwriter whose music reflects the issues and challenges facing his home country. His social activism is especially significant during these challenging times and exposes the enormous contradictions and inequalities of our societies. BélO's sound is a mixture of world, rock, reggae, jazz, and Afro-Haitian traditional rhythms known as "ragganga."

The complete panel of judges includes: Aimee Mann; Bow Wow; Buika; Charli XCX; Christopher Lennertz; Craig Campbell; Darryl Worley; David Benoit; Eric Bibb; Janiva Magness; Lionel Loueke; NLE Choppa; Chris Culos (O.A.R.); Bibi Marin (Reik); Rhett Walker; Robert Smith (The Cure); Russ Landau; Ruthie Foster; Sanctus Real; Tenth Avenue North; The Devil Makes Three; Tinariwen; Victor Wainwright; and Zbigniew Presiner; Angel Romero (Founder/Sr. Editor, World Music Central); Angela Yee (Radio Personality, "The Breakfast Club"/105.1); Anna Kolander (Manager, Activist Artists Mgmt); Anthony DeCurtis (Contributing Editor, Rolling Stone); Art Tipaldi (Editor, Blues Music Magazine); Brandon Chitwood (The EDM Scholar); Brett Milano (Music Critic, Boston Herald); Brinson Strickland (President, Collective Music Nashville); Chad Jensen (Artist Manager, Jensen Artist Mgmt); Christopher Scapelliti (Editor-In-Chief, Guitar Player); Damian Fanelli (Editor-In-Chief, Guitar World); David Sikorski (Sr. Editor, EARMILK Media Inc.); David Silbaugh (Talent Buyer, Summerfest); Enrique Santos (Chairman/Chief Creative Officer, iHeart Latino); Evan Stein (Owner, Experience Music Group); Gaston Leone (Talent Buyer, Goldenvoice); Hilary Saunders (Managing Editor, No Depression); James Kempner (Owner, JMK Connections); James Whitting (Partner, Paradigm Talent Agency); Jeff Zuchowski (VP, Artist Marketing/Industry Relations, Pandora); Jennifer Taunton (Music Supervisor, Level Two Music); John Cameron (Managing Editor, EDM.com); John Dibiase (President, Jesus Freak Hideout); Joseph Patterson (Senior Editor, Complex); Josh Jackson (Co-Founder and Editor-In-Chief, Paste Magazine); Kevin McNeese (President, NewReleaseToday); Lyndsey Parker (Managing Editor, Yahoo Music); Mac Randall (Editor, JazzTimes); Raoul Hernandez (Music Editor, Austin Chronicle); and Sheryl Louis (CSM Management).

Unsigned Only is sponsored by: CAD Audio; Celebrity Access; Disc Makers; Eventric; Hybrid Studios; Killer Brownies; Lurssen Mastering; Merch Cat; Mojave Audio; Musicians Institute; Ortega Guitars; Symphonic Distribution; and The Music Business Registry.

Unsigned Only is now accepting entries for the 2021 competition. More information can be found at: https://www.unsignedonly.com.

To hear the winning songs, download low-res photos, and view the complete list of winners, go to: https://www.unsignedonly.com/winners. For high-res photos, please contact Candace Avery at press@unsignedonly.com

The complete list of Christian winners is as follows:

First Place
Aaron David (Tampa, FL, USA) – "Dirty Heart"

Second Place
Lizi Bailey (Griffin, GA, USA) – "Better"

Honorable Mention
Attaboy (Ft. Wayne, IN, USA) – "Giving Up The Fight"
Chas Tackett (Tulsa, OK, USA) – "Through The Night Ft. Shama Mrema"
Jacquelyn Owens (Chicago, IL, USA) – "Lifter"
Jared Wood (Carrollton, TX, USA) – "No Hold On Me"
Jason Yamaoka (Cupertino, CA, USA) – "At The House And Mercy"
Joy Bogonko (Burnsville, MN, USA) – "He's Not Done Yet"
Lighthouse Worship Live (Texarkana, TX, USA) – "Forever (Now I Sing)"
RIGSI (Idyllwild, CA, USA) – "Alarm"

To view the list of all winners, go to www.unsignedonly.com.
###