8-Time GRAMMY® Nominee Natalie Grant Has Biggest Album Debut of Career
No Stranger Sets 20-Year Milestone for the 5-Time GMA Female Vocalist of the Year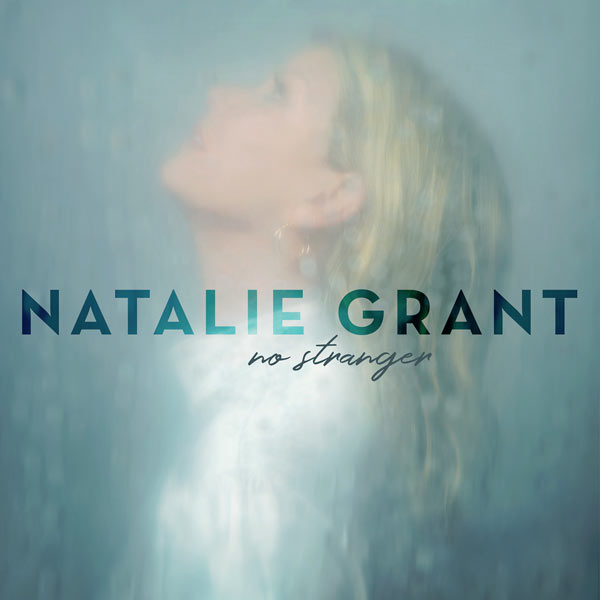 NEWS SOURCE: Curb / Word
October 5, 2020
Nashville, Tenn. (October 5, 2020) – GRAMMY®-nominated Curb | Word Entertainment recording artist Natalie Grant reaches a major milestone in her two-decade career. With the release of her tenth studio album, No Stranger, Grant launches the biggest album of her career with 33,144 units sold (twice the amount of any of her previous album debuts) and a Top 15 Billboard 200 position, entering at No. 13.
After more than 20 years, 10 albums, and a five-year gap since her last full-length project, No Stranger is Grant's most career-defining LP yet. In the midst of being a busy, engaged mother to three girls ages 13 and under, an involved wife to GRAMMY®-winning songwriter/producer Bernie Herms, a leader with the international non-profit, Hope for Justice, a partner with Charlotte Gambill in the Dare to Be women's events, co-host of a weekly podcast, a songwriter, as well as being an active recording and touring artist, Grant found it in her to deliver her biggest and most sought-after album to date.
"I am thankful for an amazing team who worked so hard on this release," says Grant. "After 20 years of doing this, to have the biggest album launch of my career is as much their accomplishment as it is mine. Being a female artist who's been doing this for two decades, I've never lost the wonder that I get to keep doing what I love. And in a season such as the one we are in, I'm more grateful than ever to create music that is connecting with people on such a deep level."
Critical acclaim has quickly poured in for this 10-song set. Worship Leader Magazine shared, "... the sonic landscape feels flawlessly tailored to match the lyrical content with the breathtaking London Symphony as a backdrop to Grant's raw yet dynamic and captivating voice."
"These songs were birthed out of a reawakening to the presence of God in my everyday life, and this project was created in hopes that we would not just capture that experience lyrically, but sonically," Grant shares of No Stranger. "I've always known in theory that God is with us, but I've experienced that reality in such a personal way in the last few years; and I've never known a time in my lifetime where the world has been more desperate to know that He is with us than this moment."
The lush, timely collection includes Grant's current radio single, "Face to Face," as well as her Dove-nominated collaboration with Steven Malcolm, "Even Louder," and worship anthem "My Weapon." Moreover, for No Stranger, Grant chose to put her powerful vocal stamp on Casting Crowns' hit, "Praise You in This Storm," which Herms originally penned with Casting Crowns front man Mark Hall. Recently, Curb | Word released a cinematic music video—also featuring her husband—for her stunning version of the track. Watch the visual HERE.
Purchase/Stream No Stranger HERE. For more info, visit www.nataliegrant.com.
About Natalie Grant:
Eight-time GRAMMY® nominee Natalie Grant has remained one of Christian music's top- selling artists since her 2005 breakout RIAA Gold-certified album, Awaken. Having been named Female Vocalist of the Year by the Gospel Music Association five times, Grant has propelled multiple singles and records to the #1 spot on the Billboard album charts, including her most recent album, Be One. Along with her friend Charlotte Gambill, she launched Dare to Be, a series of special one-night events for women. In addition, she's the author of multiple books, including the Glimmer Girls series for tween girls. A fierce advocate for social justice, she's also the co-founder of Hope for Justice, an international non-profit organization with 32 offices spanning 10 countries that works to end modern-day slavery. The singer and her husband, GRAMMY® Award-winning songwriter/producer Bernie Herms, live in Nashville with their three daughters. Grant's tenth studio album, No Stranger, is available now.
About Curb | Word Entertainment:
In 2016, Curb Records acquired Word Entertainment, combining two of the music industry's most respected brands, and more than a century of collective experience. Today, Curb and Word are two of the world's leading independent music companies. Owned and operated by Mike Curb, the Curb | Word family includes the labels Curb, Word, Squint, Fervent, Sidewalk, and IVAV, as well as Curb Publishing, Word Publishing, 25 Live, Curb Films, Word Films, Word Entertainment, and Curb Sports, representing top artists and entertainers in Country, Christian, Pop, Rock, and Hip-Hop. For more information, visit www.curb.com.
###
For more info on Natalie Grant, visit the JFH Artists Database.