THE VOICE RUNNER-UP TONEISHA HARRIS DROPS NEW RETRO-R&B TRACK, "FORGIVE ME"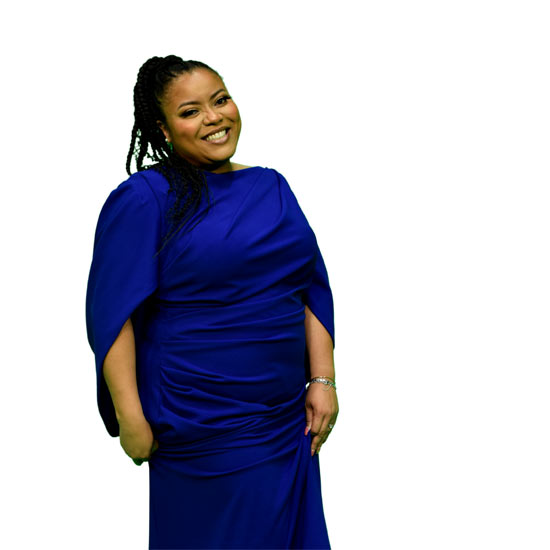 NEWS SOURCE: Carpenter PR
October 5, 2020
Toneisha Harris, the runner-up in this year's The Voice vocal competition on NBC, has dropped an inspiring new track, "Forgive Me" (Connected Sound Music Group), on all major digital service platforms ( https://smarturl.it/THForgiveMe ). The dramatic tune is recorded in the retro-R&B style popularized by Sharon Jones & the Dap-Tones, and Andra Day. Atlanta's Jerrell Moore, who was introduced to Harris by a mutual friend, wrote and produced it. "He came to me with the song," she recalls. "When I heard it, I said, ` Wow.' I not only liked the sound, but the words spoke to me. It caused me to repent myself."
Although, she wants to eventually record an R&B album, Harris picked a gospel song for her first outing because of all of the hurdles she had to leap over to get to this point in her life and career. "I just wanted to thank God with a song," she says. "I wanted to honor him first."
It's been quite a year for the Salisbury, Maryland native who hails from a musical family. By the age of five, she had begun singing along with her adult relatives in The Veney Gospel Singers. Years later, she was the uncredited co-lead on Rev. Bruce Parham's "Call Jesus" which peaked at No. 4 on Billboard's Gospel Airplay chart in the fall of 2007. Living in a small town stymied Harris' chances to launch her singing career, so about a decade ago, she and her husband, Bill Harris, relocated to Atlanta with their sons, Trenton and Antione. She was scheduled to audition for The Voice when Trenton was diagnosed with leukemia in 2011. "I stepped back from music for 4 years and devoted myself to him," she says. She often watched that season's shows from her son's hospital room.
Harris wrote a song to encourage Trenton through his journey, "My Superhero." It sat on the shelf until he was healed, and he encouraged her to audition for The Voice again. She did and made it on to the show where she chose country star, Blake Shelton, as her coach. Over the course of the tapings, she thrilled the judges with her renditions of Rihanna's "Diamonds" and Kelly Clarkson's "Stronger," among others. Her cover of Minnie Riperton's "Lovin' You" - complete with a seemingly effortless duplication of Riperton's signature high notes - earned her Instant Save status on the program. "I picked that song," she remembers. "I love Minnie. The way she can go up the scales is amazing."
However, Harris brought the viewing audience and Judge Clarkson to tears with "My Superhero," her dedication to her son on the May 19th finale episode. "That song opened up so many opportunities in the philanthropy world," she says. "I've heard so many stories from families who went through the same thing." Trenton is now healthy and a Georgia State College student. The Voice has shown the world Harris' earth-quaking vocal power, but she has far more dimension to her instrument. "I like singing gritty but there is a much softer side of me," she adds. "I look forward to showcasing that too."
###