RILEY CLEMMONS SHARES HOPE AND "HEALING" IN THE MIDDLE OF HARDSHIP
NEW SINGLE RELEASES TODAY ALONG WITH OFFICIAL MUSIC VIDEO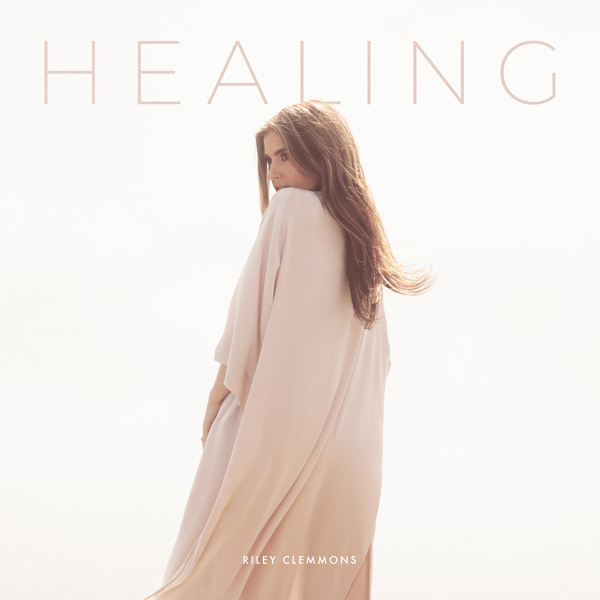 NEWS SOURCE: Crowd Surf PR
October 23, 2020
Nashville, TN (Oct, 23rd, 2020) -- Pop singer/songwriter Riley Clemmons (Capitol CMG) releases new uplifting single "Healing" today along with the music video. Among the darkness and pain that this year has brought to so many, "Healing" is a reminder that we can overcome the hardships and there is a light at the end of the tunnel. You can feel Riley's authentic emotions throughout the music video as she portrays the perfect combination of beauty and strength. The extravagant landscapes and heartfelt emotions will absolutely pull on your heartstrings.
"It's no secret that this year has been full of hurt and loss for so many people, and I think more so than anything we're all in need of some healing. I hope this song reminds you that there is a way to find strength through the pain, that what was broken can stand again, and that after the hurting comes the healing. " says Clemmons
Listen to "Healing": https://Riley.lnk.to/Healing
Watch the official music video: http://riley.lnk.to/Healing/YouTube
After the success of "Over and Over" which reached more than 4.5M global streams in its first few months; "Healing" is the perfect next chapter for Clemmons. As 2020 comes to a close "Healing" reminds us to stay positive and continue on in spite of the struggles we faced this year.

About Riley Clemmons:
Riley Clemmons is a 20-year-old pop singer/songwriter from Nashville, Tennessee. Raised on southern gospel music and classic rock, Riley began singing at a young age. She was discovered by her manager Mitchell Solarek at age 13 and began attending writing sessions shortly after. At 16, Riley was signed to Capitol CMG and sky-rocketed onto the scene with her 2017 debut hit single "Broken Prayers," which has amassed over 30M global streams since its release. Riley followed up the song with her self-titled debut album in August 2018, which debuted at No. 13 on the US Heatseekers Albums chart. She was awarded the Sound Exchange honor for 2018. In June 2019, she released her single "Fighting For Me," which was one of only two female songs to reach Top 5 on the National Christian Audience radio chart in 2019, establishing Riley as a radio mainstay. Riley was then nominated for "New Artist of the Year" at the 2019 Dove Awards and named a feature performer. She also hosted the award shows' official pre-telecast. In total Riley has accumulated over 85 million total streams and nearly 335 million impressions throughout her career. An accomplished composer, performer, and recording artist, Riley is inspired by numerous genres, from classic artists such as Fleetwood Mac and Barbara Streisand to 2000s female pop vocalists Ariana Grande and Katy Perry. Her latest single "Over and Over" reached more than 4.5M total global streams within the first few months of its release. Her latest single "Healing" is out now.
To learn more about Riley Clemmons, please visit
Website | Instagram | Twitter | Facebook | YouTube
###
For more info on Riley Clemmons, visit the JFH Artists Database.