Jon Foreman Repackages and Re-Releases Solo EP's In Preparation for New Music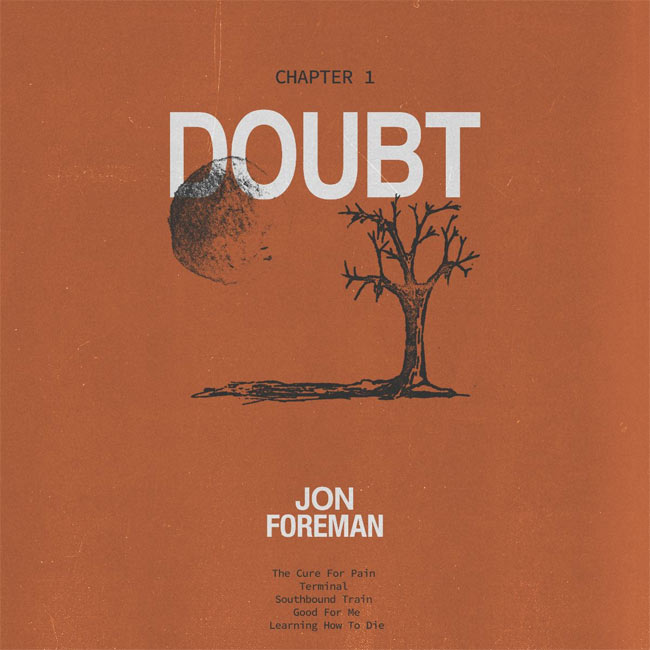 NEWS SOURCE: Jon Foreman / JesusfreakHideout.com
November 24, 2020
Switchfoot frontman Jon Foreman is getting ready to release new solo music, but first he is compiling his previous solo material into a new set of four EP's, titled Doubt, Belief, Love and Fear - all named for a specific theme that each batch of songs has in common. The first EP, Doubt, offers songs from his seasons EP's (Fall, Winter, Spring, Summer) and his Wonderlands project.
Check out his full announcement below:
"Hello friends!

The rumors are true... I'm making a new solo album! Just like 2020, the creation of this album has been an emotional journey. But we'll get to that story later.

Before this new collection of tunes comes out, I want to celebrate where we've been together. This whole journey started in parking lots and coffee shops with aftershows, singing along with all of you. So I want to release a few time capsules that mark where we've been.

The whole idea started when I was trying to get perspective on this new album. I went back through some older songs (which is not something I ever do!) And as I was listening back through the years of solo EPs, there were four overarching themes: Doubt, Belief, Love, and Fear.

So I've decided to release four time capsules centered around these themes, beginning with "Doubt."

To doubt is to question, to examine. To doubt is attempt to truly understand. Khalil Gibran" says, "Doubt is a pain too lonely to know that faith is his twin brother." Flip sides of the same coin. This collection of songs still ring true in my heart and soul.

The "Doubt" collection is streaming everywhere now! I hope it makes you ponder, question, and ultimately gives you hope. May you find yourself in these songs somewhere and may God bless you!

-jon


Ps. You'll be able to listen to the other collections over the next few weeks, (Belief, love, and Fear)."
###
For more info on Jon Foreman, visit the JFH Artists Database.