PAUL TOWNES SHARES HIS MUSICAL JOURNEY ON NEW SINGLE, "MY STORY"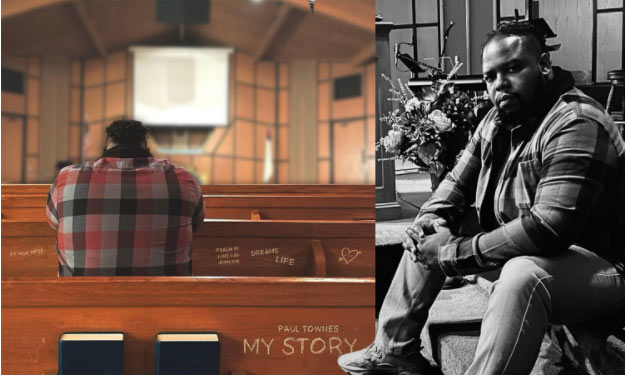 NEWS SOURCE: FiveTwenty Collective
March 29, 2021
Shawnee, OK - While he has made music for quite some time, Christian Rap artist Paul Townes has only recently taken the next step in being "all in". On his new single, "My Story", Townes shares the path he has traveled, so far, with listeners.
Released on March 26, 2021, Townes co-produced "My Story" alongside Harold Johnson. The record is sonically true to his Midwestern roots, blending influences from Kanye West, Sho Baraka, Common, and Da' T.R.U.T.H.
As Townes explains, "This song is about my life and how music revolves around it. [It is] a song of perseverance throughout life's challenges."
"My Story" is available across digital music providers, including Spotify:
https://open.spotify.com/album/6bGkh8ta7t8dPsPycfwG2R?si=MBBq0WPCRMui9Yt0slU7Ww
Follow and Support Paul Townes:
Instagram | Facebook | Twitter
Song Details
Title: My Story
Artist: Paul Townes
Release Date: March 26, 2021
Production: Paul Townes, Harold Johnson
Engineering: Harold Johnson
Live Instrumentation: David Lockett (guitar, bass)
About Paul Townes
Paul Townes is a Christian Rap artist out of Shawnee, OK. A Southern Illinois native, Townes has been dabbling in music since 2005 when he first started producing beats, but did not make the jump to releasing records until 2017's "What's Good". He has a passion to see each generation touched by the power of the Gospel, through the form of music.
Paul has been plugging into the Christian Rap/CHH community, building relationships with other artists and influencers, as he looks to continue to travel the path that God has set before him. The goal is to transform lives with the songs that he writes. Alongside Townes is his loving family, his wife and four children.
###