AUSTRALIAN TRIO VERSES ANNOUNCES SIGNING WITH FAIR TRADE SERVICES, DROPS NEW MUSIC VIDEO FOR DEBUT SINGLE "THANKFUL"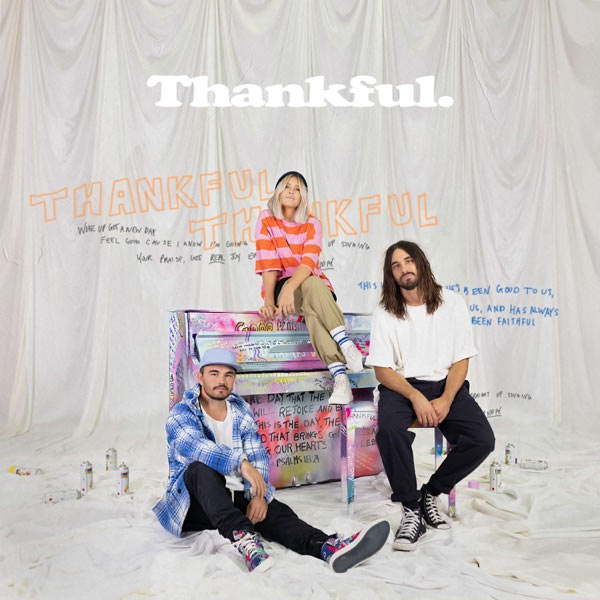 NEWS SOURCE: Merge PR
May 21, 2021
"When I met Joel, Luke, and Jess, I was immediately drawn to their music and their heart for the Word of God," shares James Rueger, VP, A&R for Fair Trade Services. "They built their name around the deep-rooted belief that the Word spoken out would NOT return void. Their passion for their music and vision to send God's word out to the world made it a very easy partnership. I am excited to see how God uses this music."
The trio couldn't agree more, sharing, "We are so excited to be partnering with Fair Trade! They've caught the vision of what we feel God has asked us to do with our music and have been amazing at helping us pursue that. To have a team with such great experience and success in the music industry, who are passionate believers and awesome people, working together to get our music into people's lives is a dream."
"Since the moment the melody for 'Thankful' came to life, we have believed that it would bring a divine sense of thankfulness and joy into people's lives like it did for us," they explain. "We wanted to capture that sense in the music video for thankful; that in everyday situations, good and bad, we have a reason to be thankful. Whether that be the beauty of creation, the community around us, or even just the knowledge of Jesus in our lives. We had so much fun making the video in our hometown of Newcastle, Australia - a place to be very thankful for!"
Still residing in Australia, VERSES remains thankful for everything that's happened and hopeful for what's to come. It's less about what they get to do and more about where their songs are able to go. "That's the mission of VERSES," Luke says, "singing these Biblical truths into people's hearts so it will become a part of their everyday life."
Jess adds, "We are fully convinced it doesn't matter what medium God's word goes out in. It will complete everything it was sent to do. That's special to us, that we get to send out the word of God in places we'll never go to. That's our true north."
###
For more info on VERSES, visit the JFH Artists Database.