ENTERTAINMENT ONE TO RE-RELEASE REBA RAMBO'S GRAMMY-NOMINATED 'LADY LIVE'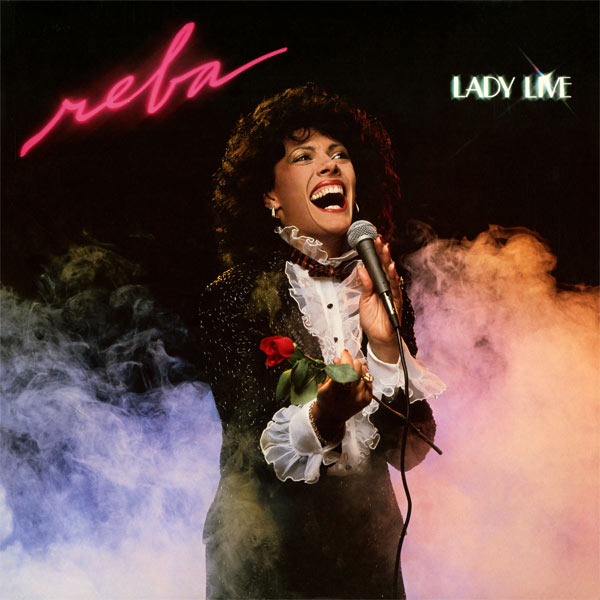 NEWS SOURCE: Reba Rambo PR
July 2, 2021
On the eve of its fortieth anniversary, Entertainment One will be releasing Reba Rambo's Grammy-nominated 1982 album, Lady Live, to digital outlets for the first time. Remastered from the original master tapes, the album will be available on July 30th, with pre-orders opening July 2nd.
Lady Live was recorded at the Anaheim Convention Center in June of 1981, just months after winning a Grammy Award for The Lord's Prayer, a project co-written with Dony McGuire, which featured Andrae Crouch, Walter and Tramaine Hawkins, B.J. Thomas, Cynthia Clawson and the Archers.
Backed by an all-star band including Abraham Laboriel (whose credits included The Pointer Sisters, Barbra Streisand and Dolly Parton), Hadley Hockensmith and Harlan Rodgers (both from Andrae Crouch & The Disciples), Larrie London (Elvis Presley, Barbara Mandrell and Shirley Caesar) and Rebecca Ed Sparks (Bash-N-The-Code, Sparks), Lady Live, produced by Dony McGuire, captured the rich palette of musical diversity in Reba's body of work and delivered it to the homes of listeners who may not have had the opportunity to see her live.
Contemporary Christian Music would write of the album, "It does not take a connoisseur of fine music to appreciate the amount of practice, rehearsal and real work needed to pull together such a class act. Lady Live captures beautifully the energy, emotion and entertainment in a Reba Rambo performance." Billboard would add, "Her voice sweeps, soars and suspends itself effortlessly in such tours de force as 'Blessed Be The Name' and 'He Never Turned His Back On Me.''
Lady Live contains some of Reba's best known songs, including "Because of Whose I Am," and a medley of favorites such as "Lift Him Up," "What You Say Is What You Get" and her signature composition, "The Land of Oohs and Ahs," paired with "Somewhere Over the Rainbow."
Reba has earned a Grammy Award, three Dove Awards and has been inducted into the Gospel Music Hall of Fame as a member of The Rambos. Her songs have been recorded by Amy Grant, Sandi Patty, Natalie Cole, Debby Boone, Donna Summer, Cynthia Clawson, the Gaither Vocal Band, Michael English, Mark Lowry, The Nelons and many more. She is currently in production on Rambo Women, an album recorded in collaboration with her daughter, Destiny Rambo Khouri, produced by Joel Khouri (John Mark McMillan, Josh Baldwin, Matrimony).
###