MULTIPLE AWARD-WINNING RECORDING ARTIST MARTHA MUNIZZI RELEASES NEW SINGLE "FIGHT FOR ME"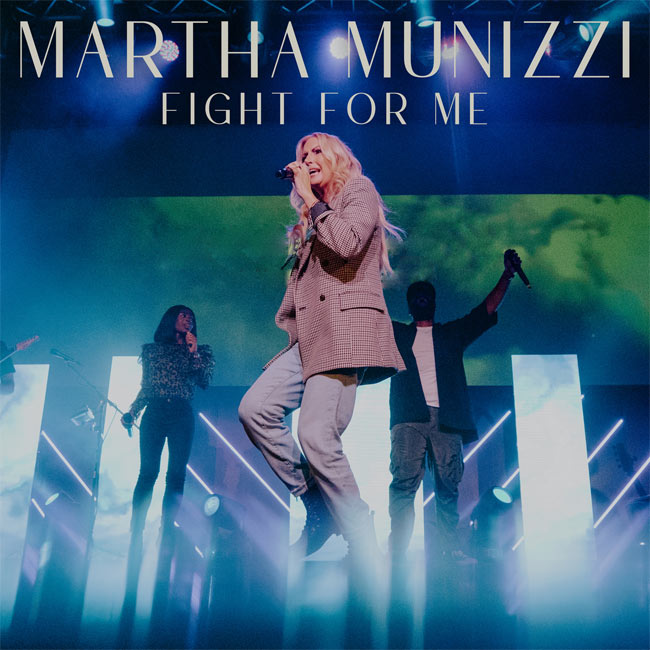 NEWS SOURCE: Hardy PR
July 12, 2021
ORLANDO, FLORIDA, (July 12, 2021) - - GRAMMY®, Dove®, and Stellar® Award-winning singer-songwriter, pastor, and independent Gospel Music Recording Artist Martha Munizzi, one of the most respected female voices in Gospel Music, is set to release her first album in over a decade, and her second single, "Fight For Me" is available now. The song serves as the second single from her highly anticipated upcoming LIVE album, BEST DAYS, which is slated for release this summer.
Download or Stream "Fight For Me" Now: https://sc.lnk.to/Mffm-s
Recorded live at her home church in Orlando, FL, the project is certain to eclipse any other record that the praise and worship artist has done. Munizzi worked with up and coming producer David Outing (Tye Tribbett, Fred Hammond, James Fortune) to produce 10 brand-new tracks for the upcoming album. With songwriting by Munizzi, Outing, and Munizzi's two daughters, Danielle & Nicole, the artist sees God's hand all throughout the record. "God brought together the right people at the right time for this project. Not only is the project a snapshot of an incredible night of worship, but I see this project as a platform to introduce these new songs to the body of Christ" says Munizzi.
"It's been over a decade since I've released an album," Munizzi says, "and I spent time away from the music industry to spend more time with my family and to plant EpicLife Church in Orlando, FL., where my husband Dan and I Co-Pastor. Once I learned that recording was still part of God's big plan for me, then I began to take the necessary steps to re-enter the arena."
Munizzi says, "recording this album has been a watershed moment in my life. Today we all face challenges like we've never had before, and faith in the future will help us all through this, and I hope this album will inspire people to have hope. In these uncertain times, it's the power of music that will get us through this. Some of the best songs in life have brought me through the toughest periods of isolation, and I hope people will be uplifted as I am from this album."
With her dynamic and unapologetic style of praise and worship, Martha Munizzi is a household name in the Gospel music industry. Singlehandedly, the GRAMMY®, Dove®, and Stellar® Award winner has literally changed the face of the inspirational genre. The accolades are evidence of the popularity and diversity of her music ministry, and the acceptance of her unique style of praise & worship throughout the Gospel music community. Munizzi is known for skillfully merging the feel of gospel and the energy of worship, and has captured the hearts of Gospel music lovers worldwide with songs like "God Is Here", "Glorious", "Because Of Who You Are", and "Excellent". Not only have lives been changed through her ministry, but she has savored the success of it as well, becoming one of the best-selling independent artists in the history of gospel music.
Her first full-length album in 10 years, the 10-track full-length album will be available this summer on all digital, streaming, and physical retail outlets globally. "Fight For Me" is also impacting Gospel radio now across the country.
###