New Artist NESDAM Readies Release Of Debut Single
New Single "Crawl" Releases on August 1st with Pre-Order Available Now on iTunes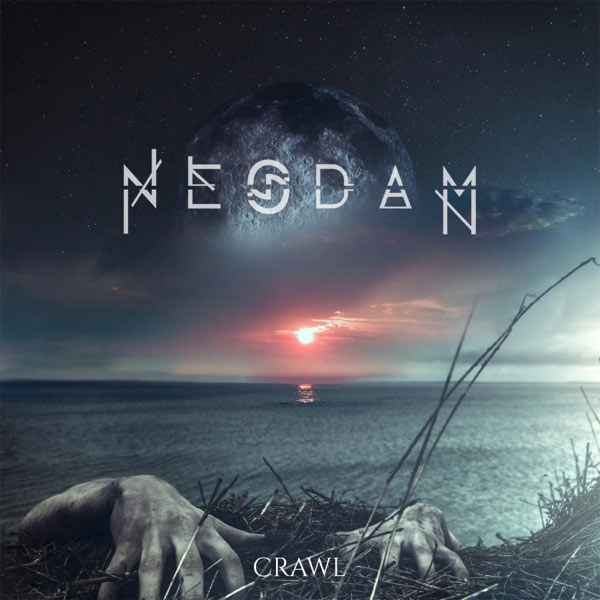 NEWS SOURCE: TCE PR
July 20, 2021
San Antonio, TX (July 16, 2021) – Life can throw you unexpected curveballs at any time. It is all about how you deal with them that makes all the difference in life. For Texas-native Patrick Madsen, purpose in life was not always clear. "I went through a very dark period recently where I struggled to find my purpose" says Madsen "When I finally decided I needed to write music as not only a creative outlet, but to make sense of my internal struggles and depression." Enter NESDAM ("Madsen" spelled backwards), the brand-new debut solo project from former Random Hero drummer / current ZAHNA drummer Patrick Madsen. From when it was first announced in the early spring that Madsen would be embarking on a solo outing, reaction has been anything from "surprise" to "excitement". Patrick told the music site Rock On Purpose in April that NESDAM "represents a raw and open Patrick Madsen like never before." Those who have been anxiously awaiting the new music will be happy to know that the debut single "Crawl" is available for pre-order now on iTunes and will be available for purchase on August 1st.
The song is also a rite of passage of sorts to Madsen who says ""Crawl" is the perfect first song to represent the bad mental place I was in, and it tells the story from the beginning of why I ventured into a solo career as NESDAM." The chorus of the song really acts as a metaphor when it says "Bleeding under shallow waterfalls" which alludes to one choosing to drown in depression instead of standing up and seeing the paradise that is life, ready to behold. "The overwhelming guilt and shame we carry in this life can eat you alive if you let it" Madsen continues in saying "But I've found the remedy for this is to forgive and love yourself." The last reprise of the chorus acts as a redemptive point taken personally from Madsen's life. "it embodies my own personal breakthrough in my faith that brought me out of that dark place and help me realize all of blessings around me." He continues to say "every single day it is a second chance to seize the beauty of living this life."
Madsen's prayer for the song is simple, yet powerful. He says, "I hope that the message of "Crawl" resonates with people and that they realize that no matter how bad this life can look, we must focus on the beauty of it. There is room for growth always and how you see your life is your choice!"
NESDAM plans to release more singles throughout 2021 and into 2022 with plans to eventually record a full record later on down the road. While NESDAM does plan to eventually share the new music on tour, you can find him on tour this summer with his wife, Suzahna Madsen aka ZAHNA.
For more information on NESDAM, be sure to follow him on Facebook, Twitter and Instagram.
###