Facedown's Meadows Releases New Single, Launches Album Preorder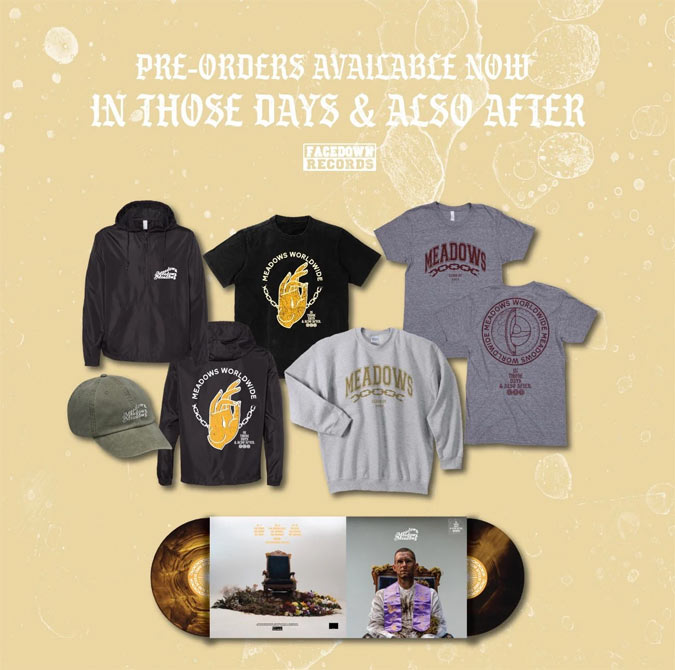 NEWS SOURCE: Facedown Records
July 30, 2021
Meadows has just released "The Call," a new single from their upcoming full length, due out September 3.
PREORDERS are now available for "In Those Days & Also After."
Meadows is bringing a three-part EP to Facedown Records. The first two parts, previously self-released by the band, were re-released through the label on June 11. The third part will be released as a brand new EP, followed by additional tracks which will join all three segmented releases and come together as one complete LP. "In Those Days & Also After" will be released in full on September 3, 2021.
###