Together Now Debuts New Single "Redeemed," feat. Branan Murphy, Mia Lazar and Michael Georges Jr.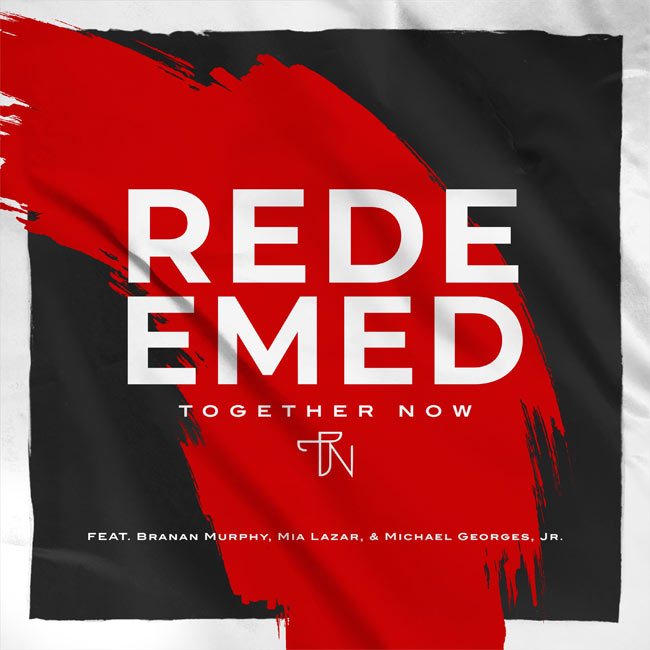 NEWS SOURCE: DREAM Records
July 30, 2021
Los Angeles, CA (July 30th, 2021) -- North Carolina worship collective Together Now releases their debut song on Dream Records & Paravel Records. This powerful track features Michael Georges Jr., Mia Lazar and Branan Murphy.

"This song started during the darkest part of the Covid lockdown when along with everyone else, I was hurting and needed communion with others; Christ was near. I was met with the presence of God one day after reading Romans 5. When I think of the vastness of His love for me, despite the shame of my sin, I am overwhelmed. I am Redeemed. Bought with a price because of his great love for the ones he created. The truest form of sacrifice, the most beautiful outpouring of love. Jesus didn't just SAY he loves us; He PROVED it on the cross." - Mia Lazar

"But God proves His own love for us in that while we were still sinners, Christ died for us." - Romans 5:8 CSB
Listen or Buy "Redeemed (feat. Branan Murphy, Mia Lazar & Michael Georges Jr.)" here.
ABOUT TOGETHER NOW:
Together Now is a collective of worship leaders from different backgrounds leading people to Jesus. Desiring not just to be multi-ethnic but truly multicultural. Impacting all walks through faith in Jesus by blending cultures into a message to reach all.

ABOUT PARAVEL RECORDS:

Paravel Records was created to amplify and support the artists unique vision and true creative voice. We strive to serve each project driven by each artists needs and audience they serve. Through multi-faceted promotional and marketing efforts, our goal is to engage the audience, inspire the listener and influence the overall culture through compelling, thought-provoking content.
ABOUT DREAM LABEL GROUP:
DREAM provides artists with a genuine approach to how real artist development should be done. By allowing for a partnership as a business model, DREAM artists empower themselves to develop and carry out a real vision for their lives as they affect other people's lives with their music and message. Incorporating social media, press, radio and touring, DREAM is helping its artists grow together as a family. DREAM was founded in 2008 and has grown into multiple labels and a publishing company.
###
For more info on Branan Murphy, visit the JFH Artists Database.