Reach Records takes CHH Global with their Summer '21 Playlist to be released on August 13th
New Music from Lecrae, Wande, 1K Phew, Tedashii, Trip Lee, Hulvey and more!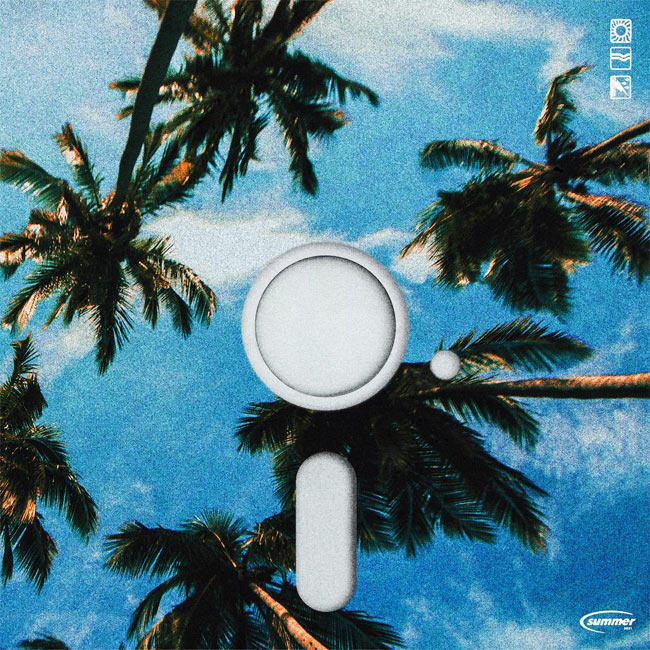 NEWS SOURCE: Reach Records
August 13, 2021
After releasing three successful summer playlists, Reach Records, has announced the release of their fourth, Summer '21 Playlist, 16 new tracks featuring Reach Records artists: Lecrae, Trip Lee, Tedashii, Wande, Hulvey alongside extended fam Jidenna, BigBreeze, Indie Tribe, Porsha Love, Funky and more.
The Summer '21 playlist features new music from
Lecrae
with
"Holupwait"
featuring production by
Cardec Drums
, Wande's "Don't Worry Bout It" (ft Porscha Love), Indie Tribe's "Team" (ft. Nobigdyl., Jon Keith, Mogli the IceBerg, and DJ Mykael V), Jude Barclay's "High School Never Really Ends" and 116's "Moshpit" (ft Jaye Newton, Wande, and Not Klyde). Trip Lee makes his long-anticipate return on "You Got It," and Tedashii brings "Lights In The City" to the party! "La Fiesta," a song from the Blue Miracle soundtrack featuring Lecrae and Funky reappears on the Summer '21 mix tape with additional vocals from Redimi2 and Alex Zurdo.
While you're immersed in Latin rhythms from the "La Fiesta Remix," the afro-beat rhythm on Lecrae's "Everyday" featuring Limoblaze and Wondaland artist/Nigerian American singer, Jidenna ("Classic Man") keeps the party lit! "What Reach Records is aiming to do with the Summer '21 Playlist, is take music that typically gets overlooked from marginalized ethnic communities so the Hispanic Community, the Black community, the African community. By taking that music and elevating it, we are allowing God to penetrate different spaces and places," shares Reach Records president and co-founder, Lecrae.
Check out the full tracklisting below: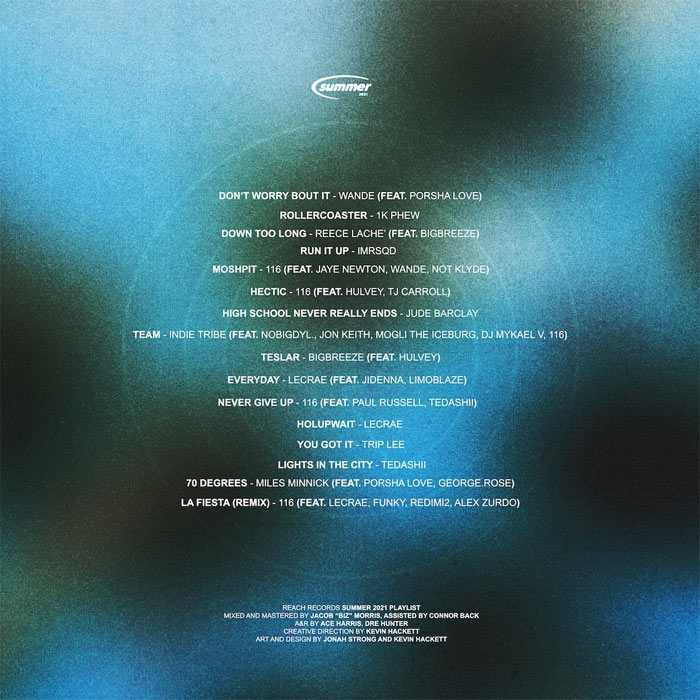 About Reach Records:
Reach Records is an Atlanta based independent hip-hop label founded in 2004 by Lecrae and Ben Washer. Long before acclaim, awards, plaques, chart positioning, and radio play, the two started the label because they both love hip-hop and Jesus. Reach Records was launched with no strategy, no funds, no big players, but they made big moves! Today Reach Records is a trailblazing label with a roster of nearly 10 artists and a staff of 20 who are unashamed about sharing their faith and passionate about hip-hop. Reach Records is committed to building a movement that combines faith with music and popular culture.
What is 116?
For nearly two decades, Reach Records, has introduced an unashamed lifestyle to fans who love hip-hop and Jesus! The Biblical verse, Romans 1:16 - "I am not ashamed of the Gospel, because it is the power of God for salvation," - is the foundation and cornerstone of Reach Records and the 116 lifestyle and brand! Reach Records' current roster - Lecrae, Andy Mineo, Trip Lee, Tedashii, GAWVI, WHATUPRG, Wande, and Hulvey are all change-makers who are committed to using their talents to spread 116 messages globally! Reach Records will premiere it's new podcast, "The 116 Life" in the near future!
###