NATHAN GRAVES USES CLASSIC HIP HOP TO SHARE THE GOSPEL IN NEW SINGLE "KING"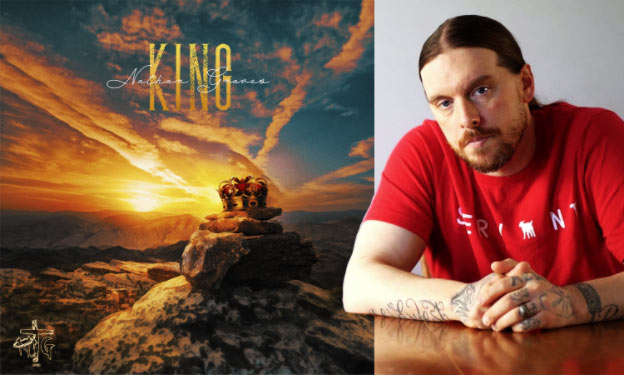 NEWS SOURCE: FiveTwenty Collective
August 15, 2021
Illinois - Christian hip hop artist Nathan Graves continues to develop his craft. 2021 has seen the Illinois resident release multiple singles and establish himself as an emcee that blends faith with the reality of the streets. His mission is simple. To let the people who are currently living where he's been know there is a better way, Jesus.
Graves' new single King is produced by SypherStorm and features traditional hip hop elements, such as record scratches, to set the foundation. He describes King as "a song that pays homage to old school hip hop while hitting the listener with that street gospel."
In addition to the single hitting digital streaming platforms on August 10, 2021, Graves linked up with Just Clear Visuals to film an accompanying music video as well. The visual is available now via Just Clear Visuals' YouTube channel.
The music video for King was recorded in a studio setting. It uses a variety of color treatments, cut scenes, and special effects to create a unique viewing experience that compliments the record while bringing Graves' energy to the visual space.
Follow and Support Nathan Graves: Instagram | Twitter | Facebook | YouTube
Song Details
Title: King
Artist: Nathan Graves
Release Date: August 10, 2021
Production: SypherStorm
Engineering: E$ Sounds (East Moline, IL)
Visual Direction: Just Clear Visuals
About Nathan Graves
Nathan Graves is a Christian Hip Hop (CHH) artist from Illinois. With a sound that he describes as "street gospel", Graves creates music that is authentic to his life. Before accepting Jesus as his lord and savior, he was involved in the street life, including dealing drugs. Now, his music reaches those who are lost to show them a way out through Christ. Influences on Graves' music include many of CHH's top names such as Eshon Burgandy, Sevin, Datin, Selah The Corner, Jered Sanders, and Bryann Trejo.
###