11 Independent Pop Artists Team Up on "Young Pop Renegades 2021: Origin," a Compilation Album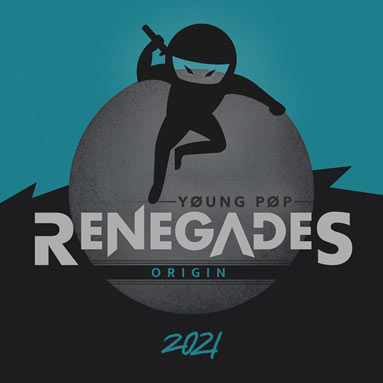 NEWS SOURCE: Matthew Parker
September 10, 2021
Greenville, SC (Sept. 12) –– In a unique project releasing October 1st, 11 independent pop artists are coming together to bring you an all-new compilation album of catchy, original pop music called "Young Pop Renegades 2021: Origin". Spearheaded and dreamed up by pop/EDM artist Matthew Parker, the project includes heavy hitters Sajan Nauriyal, Neon Feather, and Chris Howland as well as others, and lyrically covers many "young" topics that relate to finding yourself, having dreams for your life, and being who you were meant to be. The album is made up of largely 2-artist collaborations and a few solo artist tracks, but also includes what the artists have dubbed a "mega collab" as the final track, a massive collaboration made by all 11 artists on the record--7 vocalists and 5 producers.
Pop artist Sajan Nauriyal says, "I'm grateful to have been a part of this record not only because of the amazing collection of artists it features, but also because of the community surrounding it. Everyone involved brings something fresh to the table and we've had a lot of fun working together."
Acclaimed EDM & pop remixer/producer Neon Feather says of the project, "As soon as Matthew [Parker] approached me with this idea, I was all in. Such an inspiring group of artists to work around, and I'm excited to see how the album will inspire others in the same way."
To receive updates on Young Pop Renegades 2021, follow @youngpoprenegades on Instagram.
###
For more info on Matthew Parker, visit the JFH Artists Database.