HIGHLANDS WORSHIP RELEASES COMFORT AND JOY CHRISTMAS LP VIA THE FUEL MUSIC
Features 55-Piece Orchestra, Acclaimed Vocalists, Musicians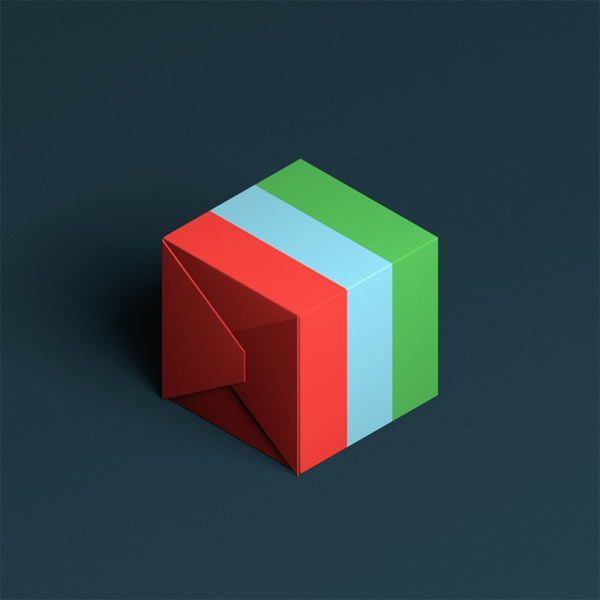 NEWS SOURCE: Hoganson Media
October 15, 2021
With a passion to encourage congregational worship, create resources for churches and draw listeners closer to God, Highlands Worship releases Comfort and Joy today (Oct. 15) to digital retail and streaming outlets globally via The Fuel Music. The festive, 10 song Christmas offering features new and impeccable contemporary arrangements of beloved classics along with the original song "Greater."
Recorded during the 2020 Christmas season at Church of the Highlands, one of the largest churches in America, the celebratory album features Highlands Worship and a 55-piece orchestra conducted by Brian Eads (Les Misérables) and made up of members of the Alabama, Atlanta and other symphonies across the Southeast.
"This was the best Christmas experience that I've ever been a part of," shares Highlands Worship's Chris Griffin. "The team pulled off a technically intricate night that involved each of our church's 23 campuses and an online experience, all emphasizing the Hope of the season alongside a nostalgic thread that connected well-known lyrics and melodies with contemporary production and music."
Produced and arranged by Griffin and mixed by Sam Gibson (Chris Tomlin, Jesus Culture, Elevation Worship), Comfort and Joy also features Wes Hampton (The Gaither Vocal Band), Jessica Gilmore (née Procter, Miss Alabama 2017), Jamie Rogan (Billy Currington's drummer) and more of Highlands Worship's team of 1,000+ members and 70+ full or part-time musicians.
Opening with an inspiring "God Rest ye Merry Gentlemen" and featuring an epic "Carol of the Bells" instrumental, the recording continues with Highlands Worship versions of memorable classics like "The First Noel," "Away In A Manger," "O Come All Ye Faithful" and more.
In addition to the album, churches are encouraged to bring this remarkable music to their own congregations this season. In the coming days, MultiTracks is planning to make available to worship teams the entire Comfort and Joy experience, including lighting, graphics, videos, instrumentation and more resources.
The complete Comfort and Joy track listing follows:
01. God Rest Ye Merry Gentlemen
02. Away In A Manger
04. Luke 2: 1-14 (Interlude)
05. O Come All Ye Faithful
06. The First Noel
07. Comfort and Joy (Interlude)
08. O Holy Night
09. Greater
10. Silent Night
For more information on Highlands Worship, its music, chord charts, tutorials and many other creative resources, go to www.HighlandsWorship.com, Spotify, Instagram, Facebook, Twitter and YouTube.
About Highlands Worship:
Birmingham, AL-based Highlands Worship, the worship ministry of Church of the Highlands, released its first full-length, live album, Place of Freedom, in 2012 followed by the Christmas EP, My King Is Here (2013), the acclaimed debut studio album, Here I Surrender (2016), Shine Heaven's Light: A Christmas EP (2019), the No. 1 SoundScan Praise and Worship album Jesus You Alone (2019) and Prayers To The King (2021). With churches around the world using its songs in their own services, Highlands Worship songs have also become one of the top-most-requested from worship teams that use MultiTracks' digital resources.
Founded in 2001, Church of the Highlands, under the leadership of Pastor Chris Hodges, has expanded to 23 multisite campuses that collectively have over 60,000 people attending online or in-person services weekly. With the accredited Highlands College as well as student, kids, marriage and family and more ministry outreaches, the church purposes "to reach people with the life-giving message of Jesus that they might become fully devoted followers of Christ."
About The Fuel Music:
Established in 2008, The Fuel Music & Management, LLC, is a leading artist management and artist solutions company that independently distributes music internationally. Based in Nashville, TN, the Fuel team brings well over 70 years of combined music industry experience in record label operations, major label distribution and marketing, and artist management for artists ranging from upstart bands to GRAMMY Award-winning, multi-Platinum artists. More information on the company can be found at www.thefuelmusic.com.
###