BETHANY MUSIC RELEASES NEW EP, "THE GOSPEL SESSIONS"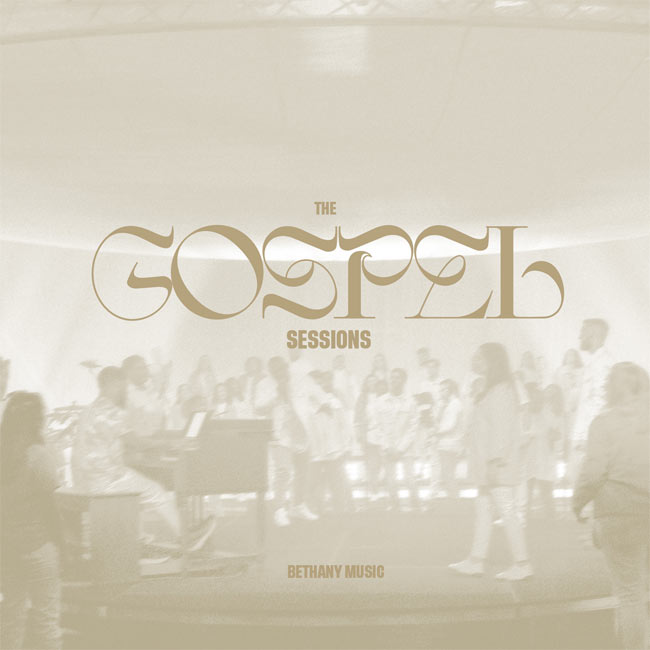 NEWS SOURCE: Marketing with Wisdom
October 29, 2021
BATON ROUGE, La. — Bethany Music has released its new EP, The Gospel Sessions.

The six-track project, birthed from the worship community of Louisiana's Bethany Church, declares God's victory in troubled times.

Songs on the project include: More Than A Conqueror, Good, Good News, Satisfied, You've Prayed So Long, I Will Worship You and Been So Good.

"These songs were written during the global pandemic, but also during a time where we were launching a new campus in New Orleans," says Bethany Music Director, James Stockstill. "We experienced a lot of spiritual warfare and push back, and that came through in these songs. Even during the live recording we had family emergencies and different attacks happening. The heart of this project is that even amidst unprecedented struggle and challenges, our songs of praise to the Lord bring us peace in the storm and victory in all things."

Produced by BJ Putnam and Leonard Jarman, and penned by a host of writers including Stockstill, Jonathan Stockstill, Putnam, Chris Burns, Meagan Stockstill, and Gregory Hill, the project carries the spirit and sound of a unified Church.

"While writing we noticed a common gospel music theme coming through. Many of us have a deep love and history with gospel music and that caused us to see that sound taking shape. So many of the thoughts presented in this project were written during a time where we all felt such a sense of unrest, strife, and confusion in our country over a litany of things and I think that's what makes this project so special. The unity, diversity, and genuine joy captured in each song is a reflection of who we feel like the Church should be in this hour," shares Stockstill.

With a collaboration of world-class artists and musicians on the project featuring Stockstill, Putnam, Chris Burns, and Charlin Neal, along with musicians Calvin Rodgers (drums), Justin Raines (bass), Jarman (producer and keys), Chad Carouthers (guitar), Ross Hebert (electric guitar), and Ricky Draper (organ), Bethany Music is excited to share the heart and sound of the project with listeners.

"Bethany was known for a long time as a voice in gospel music. I think this project has re-engaged so many fans and listeners throughout the years that have loved the worship and sound of this house and it also speaks a lot about who we are currently," shares Stockstill. "We are a diverse, multicultural, Jesus loving, worshipping church."

For more information on Bethany Music, visit bethanymsc.com. Listen to The Gospel Sessions here.
About Bethany Music:
Bethany Music is a community of singers, musicians, and songwriters who are passionate about serving God's people through songwriting and leading them into His presence. Our mission to provide space for people to encounter God is more important than the music itself.
Bethany Music champions the cause and is a part of Bethany Church, a local church with multiple locations in Louisiana committed to bringing all people into the life, family, and purpose of God.
###