NORTH POINT WORSHIP RELEASES FIRST SONG OF 2022, "DELIVERER"
Inspiring Song Of Hope By Lauren Lee, Clay Finnesand, Desi Raines

Written During Seasons Of Personal Suffering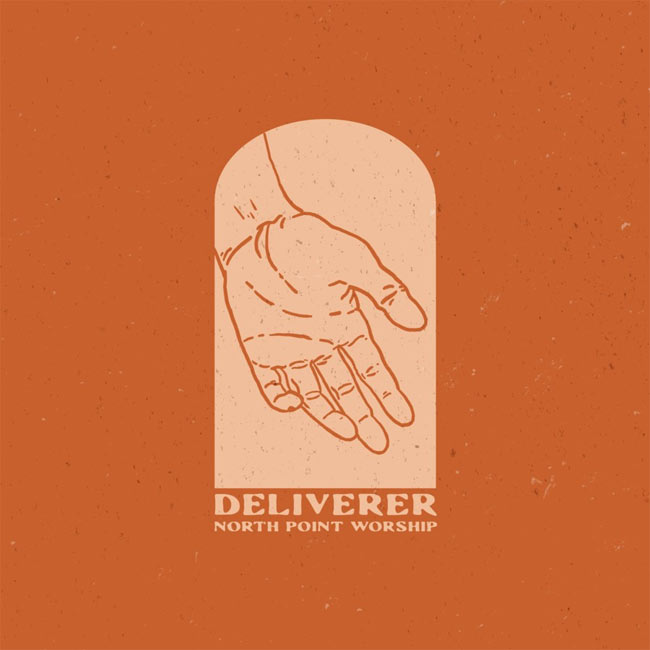 NEWS SOURCE: Hoganson Media
January 21, 2022
Internationally known North Point Worship releases its first single of 2022, "Deliverer," from the new album set to release April 29 from North Point Music® and Centricity Music. Available at digital and streaming outlets globally now, the song was recorded live Oct. 14th at North Point Ministries' Woodstock City Church campus and features worship leader Lauren Lee leading this declarative message of hope for the broken, addicted, depressed, anxious and suffering.
Written by Lee and North Point Worship's Clay Finnesand and Desi Raines as they gathered during a North Point Worship writer's retreat, "Deliverer" became a song of hope as each of the writers were individually going through one of the hardest seasons of their lives.
"As we cried and worshipped together, more than the pain of our current season, something else became even more clear, and that was that God and his kindness toward us was seeing each of us through," remembers Lee.
Wrecked by a recent divorce and learning how to be a single mom for her two-year-old daughter, Lee continues, "The song is a reminder to me, that I don't have to have it all together. My Father is always willing to meet me, and you, in our brokenness, and He promises to see us through. I hope this song is as impactful to you and everyone who hears it as it has been in our own lives."
["Deliverer" Pre-Chorus]
If I hear you speak, I don't need an explanation
If you tell me move, I don't need the destination
What's been promised, I will believe
I'm still walking with You, You're still walking with me
[Chorus]
If I know one thing
Our God is a deliverer
If I know one thing
Our God is gonna see us through
"Deliverer" follows North Point Worship's 2021 EP, Live From Decatur City, featuring lead single, "Abundantly More (Live)." The EP was recorded with a 12-piece band at Decatur City Church, which is one of the ministries' seven Atlanta-area campuses and part of North Point Ministries' global network of more than 90 partner churches.
For all the latest North Point Worship music, song tutorials and more news, visit https://northpointworship.com/, Facebook, Twitter, Instagram, Spotify, YouTube and Apple Music.
About North Point Worship:
Originally formed out of North Point Community Church's high school ministry, InsideOut, the worship band from North Point Ministries now serves over a million people online, via television and at the multi-campus, metro Atlanta area North Point Community Church every week. It also serves a growing and diverse, multicultural group of worshippers reaching well-beyond its network of 90 local churches.
Known for worship anthems like "Death Was Arrested," "Abundantly More" and "Love Come Down," North Point Worship's first recording, No One Higher, released in 2012 and hit the Top 20 on Billboard's Christian Albums chart. The album was followed by 2015's Hear that soared to No. 2 on the chart while further hitting the Billboard Top 200 for the first time. Signing with Centricity Music in 2017, the group released the EP Nothing Ordinary, which features its song "Death Was Arrested" that has been re-recorded by artists like Aaron Shust and Laura Story. Along with the Find A Reason LP (2020), six more EPs have released to critical acclaim, including Nothing Ordinary, Pt. 1 (Live) and Pt. 2 (Live), the Christmas offering Ring The Bells (2018), North Point InsideOut (2018), Abundantly More (2019) and Live From Decatur City (2021).
About North Point Music:
In 2010, North Point Ministries launched North Point Music as a way to share the songs and talents of its unique collection of gifted worship leaders, musicians and songwriters. The Alpharetta, GA-based record label and music publishing company offers music publishing services, including but not limited to licensing, royalty collection, copyrights and translations. Their publishing services are administered through Music Services, Inc. and Capitol CMG Publishing.
About Centricity Music:
The No. 1 Billboard Top Christian Albums Imprint for three consecutive years, Centricity Music is an independent Christian music company based in Franklin, TN. Founded in 2005 with a commitment to artist development and stylistic diversity, its artist roster includes Andrew Peterson, Apollo LTD, Brandon Heath, Chris Renzema, Coby James, Cross Point Music, Jason Gray, Jonny Diaz, Jordan Feliz, Lauren Daigle, North Point Worship, Patrick Mayberry, PEABOD and Unspoken. Providing label and publishing services, Centricity is a family-owned organization, and they like it that way. The committed work of its staff and artists has yielded successes such as Grammy Awards, Billboard Awards, Dove Awards, K-Love Fan Awards, and multiple Gold and Platinum Albums and Singles. For more Information on Centricity Music, visit https://centricitymusic.com/.
###