New Jodi Essex Rock Ballad "Unravel" Reveals a Wondrous Battle of Willpower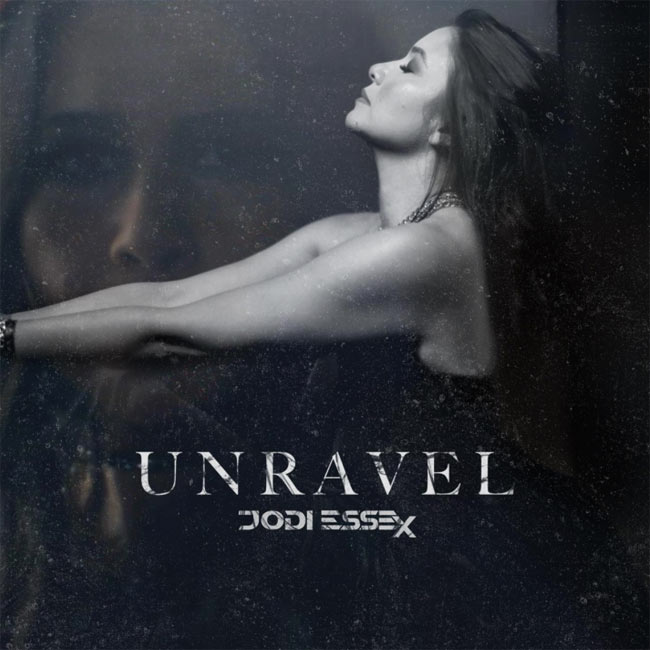 NEWS SOURCE: Mixtape PR
February 11, 2022
February 11, 2022: Very few things in life can shatter the defenses of a very strong will. In CCM Artist Jodi Essex's upcoming rock ballad, music video out February 25, 2022, "Unravel" proclaims the Gospel power that comes from surrender. Vulnerable lyrics juxtapose the nature of being human with a call, and conscious decision, to follow Christ - "Sometimes I'm fighting, What you'll make of me, Though deep inside, There's no in between, torn at the seams." Inspired by her own faith journey and bearing witness to the stories of those around her, "Unravel" reveals a vulnerable perspective for a generation met with the wondrous battle of personal and spiritual willpower.
"The process of 'unraveling' ourselves is a common struggle between what we'll find as we dig into our deepest selves and putting down our sword," Essex notes. "We, as humans rise and fall against the things promised to us and shown to us, while finding ourselves at a crossroads, both of a faithless heart and a loyal servant." She goes on to share, with pure-hearted conviction, "The salvation in Jesus offers so much more than we could ever imagine."
A song by Jodi Essex and Josiah Prince of Disciple, "Unravel" first came to be following a night of rest during a visit to Nashville, TN. More specifically, on a Monday morning at 7 a.m. CST, Jodi's alarm went off as the chorus melody fluttered to her mind. Singing it aloud to be sure it was real and not imagined, just waking from a deep slumber, Essex recorded it in her voice memos app before it was finalized, with production by Prince; it was recorded at his studio in Music City called The Ranch. "Unravel" features soaring guitar riffs, full-bodied electronic elements and percussive swells, bringing listeners to their knees in prayer.
Essex's music has been embraced by industry gatekeepers and listening audiences alike. Reflecting light in a more vulnerable way, "Unravel" continues Essex's unapologetic proclamation of the Gospel. In her most recent single, "Offend," she took the world by storm with a daring question: "Will you offend for the Gospel?"Her debut album released Summer 2020, "Irreverent" instantly resonated with it as featured tracks rose into top-20 ranking. Essex's music was celebrated by outlets including NewReleaseToday, CCM Magazine, JesusFreakHideout, and Worship Leader Magazine who gave it rave reviews. In addition, Jodi's debut album quickly racked up over 70k streams on Spotify, where its songs landed on several prominent playlists, including "New Music Friday Christian." With the album release for "Irreverent," Jodi took to the [cyber] stage with a livestream performance, proving her ability to bring the power of these messages to life in person.
Inviting God into the story will help listeners put life's pieces back together; whether they feel unraveled in their faith journey or are simply having a bad day, Essex hopes listeners will find "healing and renewal along with answers to our deepest questions and desires." Further, she wants this song to be an intimate conversation with Jesus and a prayer.
If you're wondering what's next for Jodi Essex, the future is bright with new songs as part of a 6-song EP met with singles, and a collaboration with fellow rocker Matt Moore. With a rocking live show, live touring will also be part of the picture.
?For fans of: Fireflight, Disciple, Skillet, Ledger, Lacey Sturm Thousand Foot Krutch, Breaking Benjamin, Sevendust, Alice in Chains, Disturbed, Fuel, Stone Temple Pilots
?RELEASE DATE: "Unravel" Song out February 23rd, 2022 + Music Video out February 25th, 2022
TAGS TO COPY/PASTE: The Marketing Mixtape, Worship, Rock, CCM Rock, Gospel, CCM, Christian, Spiritual, Religious, Jodi Essex
?FOLLOW:
Website I Facebook I Twitter I Instagram I Youtube | Spotify | Apple
###