JIMMY ROCK Announces New Single From Forthcoming EP
Featuring Marty of Social Club Misfits & Light Ends Darkness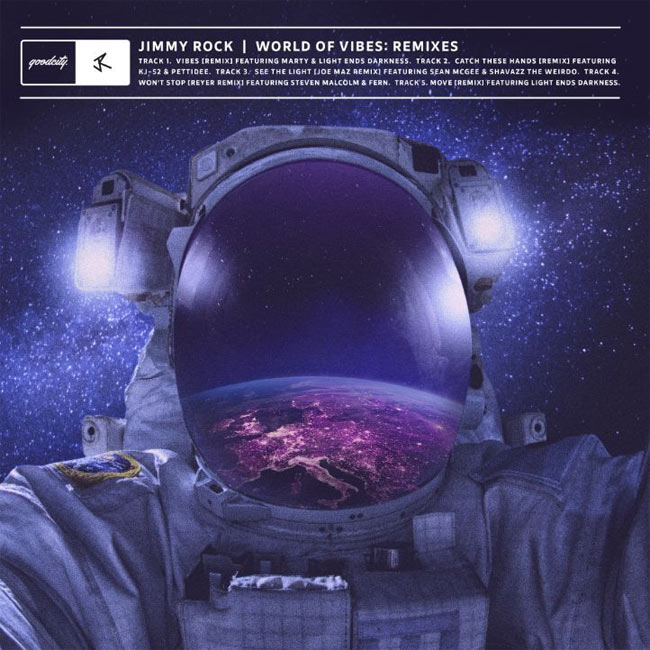 NEWS SOURCE: FiveTwenty Collective
February 14, 2022
Fort Lauderdale, FL - Good City Music is home to some of the brightest up and coming talent in the Christian music industry. Among the impressive roster of artists is Ohio's own DJ and producer, JIMMY ROCK. Despite the COVID-19 pandemic impacting an already difficult to navigate music scene, JIMMY ROCK has seen his trajectory increase sharply over the last two years.
In 2020, ROCK's Ep 'World of Drops' debuted at number 112 on the iTunes Dance charts. Since then he has been busy building his catalog with a string of singles, bootleg remixes, and a follow-up EP, all while garnering highlights from media outlets such as New Release Today, Nashville Unsigned, Where's The Vibe, and Atlanta-based Trackstarz. ROCK was also chosen by TunedUp as one of 2021's "Artists to Watch".
This April, JIMMY ROCK is releasing his new EP 'Word of Vibes: Remixes' which features re-imagined versions of songs from both 'World of Drops' and 2021's 'Summer Vibes' EP. The lead single, Vibes [Remix], featuring Marty of Social Club Misfits and Light Ends Darkness, hits digital music retailers on February 25, 2022. The record beautifully blends EDM elements with Pop and a touch of Hip-Hop in perfect preparation for the upcoming project.

'World of Vibes: Remixes' will release on April 15, 2022 and features collaborations with Fern (Social Club Misfits), Steven Malcolm, Joe Maz (Pitbull, Ty Dolla $ign), Pettidee, KJ-52, Reyer, Sean McGee, and ShaVazz The Weirdo, as well as the aforementioned Marty and Light Ends Darkness. The project is executively produced by JIMMY ROCK with mixing and mastering from acclaimed production team The Brewz (Thomas Iannucci).
Follow JIMMY ROCK: Instagram | Facebook | Twitter | YouTube | Tik Tok
Release Details
Title: Vibes [Remix]
Artist: JIMMY ROCK
Release Date: February 25, 2022
Features: Marty, Light Ends Darkness
Released via: Good City Music
Title: World of Vibes: Remixes
Artist: JIMMY ROCK
Release Date: April 15, 2022
Released via: Good City Music
###