Reimagining a Fresh Version of a Fan Favourite Genre – Up and Coming Gospel Artist Lakeesha Rice Enthrals In Latest Single
Worshipping God in her music, Lakeesha blends heavenly instrumentals with soulful lyricism, giving her fans the perfect exposure to Christian rock music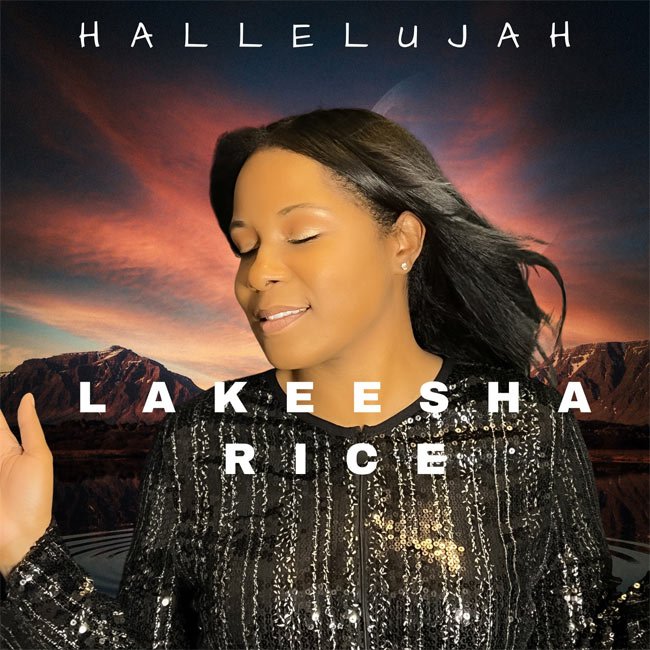 NEWS SOURCE: Artist PR
February 14, 2022
Greensboro, North Carolina — Lakeesha Rice is an up and coming gospel artist who was born in Yonkers, New York, but is currently residing in Greensboro, North Carolina. Her latest single will be released on February 14th, 2022, Valentine's Day, and will be a love letter to her fans. Produced by DulaneyLand music, the song "Hallelujah" is an exceptional blend of R&B and soul, while simultaneously upholding the tenets of Christian rock music. Lakeesha believes that she possesses the ability to "draw souls from the kingdom of God" with her music, and her fans would agree with her on this.
What sets her apart from other budding artists in the sphere of soul music isn't the fact that she started singing as her passion from the young age of three, but that she prides herself in her authenticity, and always uses her music to unapologetically express herself. What motivates Lakeesha Rice to produce quality music is knowing that her music has the potential to manifest as a positive impact in people's lives. She strongly believes that as an artist, it is incumbent upon her to spread the word of God to her audience, and to ensure that her music is having positive impacts on the lives of her listeners. She aims to inspire people with her lastest single, and in turn, help "as many souls as she possibly can".
It is no doubt that Lakeesha is very ambitious. Her future plans include starting a record label with her husband, which will soon be announced by the artist on relevant platforms. She is also very interested in creating a platform for the community of film-makers, content creators, and people looking for a platform to work on their movies, music, and other content.
Go to https://lakeesharicemusic.com/ to explore and purchase her music. For interviews, reviews and collaborations, feel free to reach out to the artist via email.
About:
Lakeesha Rice is an up and coming singer and songwriter who holds immense promise in the sphere of R&B, soul, and Christian rock music. Her latest single is titled "Hallelujah", and it will be released on all streaming platforms on February 14th, 2022, as a Valentine's Day present for all he fans. Currently signed to three major record labels, Lakeesha Rice is slowly but surely spreading her love for Gospel music all over the world. With her soulful lyricism and catchy hooks, she has already amassed a loyal fan-base this early on in her career. As a devout worshipper of God, Lakeesha feels the responsibility to use her music for the benefit of her audience, allowing it to impact their lives in a way that helps them in the pursuit of themselves, and God.
LINKS
Facebook: HTTPS://Facebook.com/lakeesharicemusic
Instagram: HTTPS://Instagram.com/iamlakeesharice
YouTube: https://youtube.com/c/LakeeshaRice1982
Spotify: https://artists.spotify.com/c/artist/3rDjc9Nv81PO5FQ9wz0Agz/music/upcoming?utm_source=email&utm_medium=emailmarketing&utm_campaign=s4a-notif-release-ingestion&utm_content=7137174cde264f46bd10d04732dfde03
###