ABC OSCARS Campaign Features "Arms Wide Open" Shining Spotlight on Nicole Serrano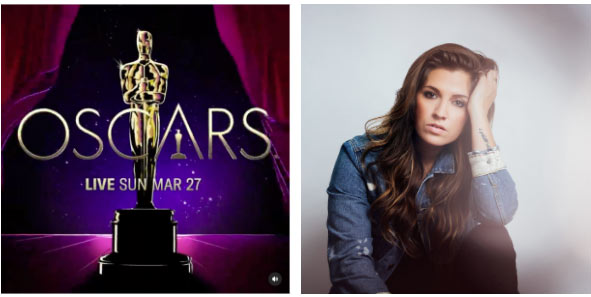 NEWS SOURCE: Conduit Media
February 16, 2022
You've heard her voice on The Good Doctor, Selling Sunset, Love & Hip Hop: Miami, Love Island, Ghosted, and a multitude of other TV shows and special projects. And now, Nicole Serrano's rich, soulful and emotional voice has been featured in an ABC OSCARS Campaign.
Serrano's voice is enveloped by the cinematic version of "Arms Wide Open" by Tommee Profitt. The song was originally made popular by CREED but Profitt and Serrano's version brings a more epic and haunting quality to the lyric.
The ad campaign was first released via Instagram and now is featured on multiple platforms.
In addition to Serrano's TV & Film placement, you've heard her perform, lead worship and compose music alongside some of music's top artists including Red Rocks Worship, Chris Tomlin, Matt Maher and more.
Nicole is currently preparing to release new music later this year.
ABOUT NICOLE SERRANO:
New York native, Nashville based singer/songwriter and multi instrumentalist, Nicole Serrano's rich, soulful, & emotional voice captures you immediately, carving her own path between soul and alternative pop.
Steeped in a deep history of worship music, she's now showing off a new side; evolving her sound and creative passion into a fuller frame of what's always been there.
Serrano has paid her dues writing and touring with major artists over the years, all the while recording and releasing four independent albums.
You may have heard her music on major networks including ABC, CBS, VH1, MTV, ESPN, & Netflix. She's excited about this new creative season as she expands her sonic palette & releases more new music.
###