TRIP LEE MAKES A RETURN TO MUSIC ANNOUNCING THE END!

Releases STONE Single, Music Video, and Presales Of The Album Begin!
Every ending is a new beginning. 3.4.22. #THEEND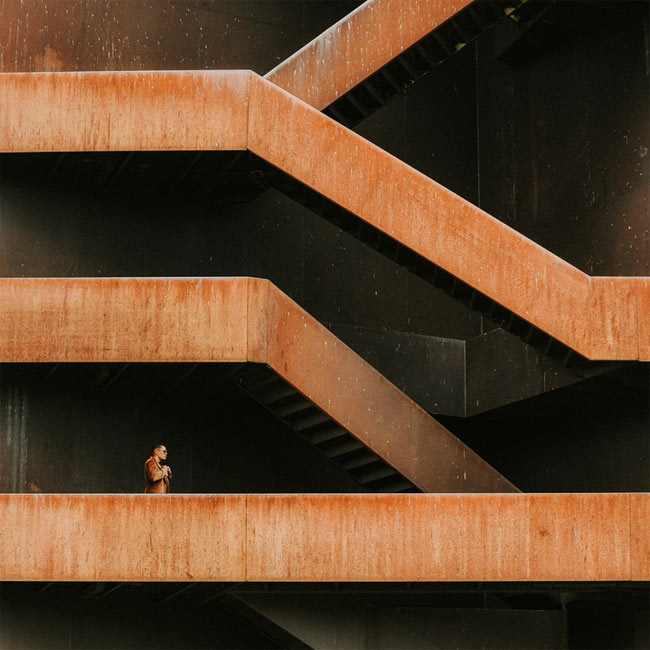 NEWS SOURCE: Jackie O & Co.
February 18, 2022
Award winning artist, pastor, author, and founding member of the 116 Movement, TRIP LEE, is back and this time he's announcing
THE END
! While many would immediately assume that the award-winning artist, author, pastor, and rapper is announcing the end of his career in music, for Trip Lee, "every ending is a new beginning!"
"Most will think the title, The End, is connected to my final departure from making music, but that's far from the truth," shares Trip. It's symbolic of the season I'm in personally and musically right now. It symbolizes the coming to the end of ourselves, where one door closes so another can open," he explains "The state of our nation and the world has caused so many of us to look inward at the legacy we would leave behind if the world were really to end. The end of ourselves is not necessarily the end of our story. The suffering and uncertainty we're in now feel like the end of everything, but actually the Lord is clearing the pathway that leads to him and a renewed life!"
With the anticipation high for his return and the entire Reach Records roster heading out on the We Are UNASHAMED Tour in mid-March, Trip Lee and the label executed a masterfully planned roll-out to officially announce his return. In 2021, Trip Lee surprised 116 fans with a new song, "You Got It," a single released on the Reach Records Presents Summer '21 Playlist. He followed quickly behind with "
Supernatural
," a warm-up song for The End. On Friday, February 18th, he'll drop "
Stone
," along with a music video by Dustbrandfilms and pre-orders for the album will open.
Click here to pre-order.
"
Stone
," produced by Mashell and Juice Bangers, continues the conversation Trip Lee began with 'Supernatural.' On 'Supernatural' I wrote about the need for God's supernatural power to heal the world and on "Stone," it's more about recognizing that this earth isn't home, but that we still do have work to do. Knowing that this isn't home changes how we interact with the world around us, and with the trials we face. 'Stone' sonically best represents the analog and synth sound that is heard throughout the album."
From the creative singles and album artwork designed by Kevin Hackett to
a dramatic trailer
directed by Nathan "Dust" Corrona which displays Trip's acting chops, the roll out has been conceptually and visually engaging. In the trailer, Trip Lee has a conversation with four versions of himself, which he shares he also with himself as he was contemplating a return to music. What does his return mean for him? How will things change? Are we on our original path, taking a detour, or making a U-Turn? Wow, we got a publicist?" are some of the questions which he answers in the short clip.
While he hasn't released a new album in five years, Trip continued to write and record songs. A few songs that made it to The End from his hiatus are "You Got It," "Supernatural," "Stone," "Wake Up" ft. KB, "Witness" ft. WHATUPRG and Wande, "Right Out The Gate," "Gave It Up" ft. DESI and "All Mine" ft. Taylor Hill.
Every ending is a new beginning, and The End is only the beginning of Trip Lee's rebirth as a true musician, musical messenger of God, and a new day for those longing for a new take on the eternal message of hope in Jesus Christ. Follow Trip Lee on IG @TripLee116 and Twitter @TripLee.
About Trip Lee
An award-winning author, pastor, and artist, Trip Lee has released several chart-topping albums since his debut in 2006. He began rapping at the age of 12 and his storied career began after a mutual friend introduced him to Lecrae and Tedashii. A friendship developed and he signed with Reach Records while he was still in high school. His first Reach Records album, If Only They Knew, was released a few days after his high school graduation. His second album, 20/20 (2008), broke into Billboard's Top 200 Charts, nearly reaching the Top 10 on Billboard's Christian Album Chart. His fourth album, Rise, rose to the top of charts, debuting at #2 on the Billboard's Rap Chart and #16 on Billboard's Top 200 Chart. He released two fan favorites: Between Two Worlds (2010), The Good Life (2012), and won a Dove and Stellar Awards in the "Best Hip-Hop Album of the Year" and "Rap Album of The Year" respectively for his sixth album, The Waiting Room (2016).
Please share and tag him on socials!
###
For more info on TRIP LEE, visit the JFH Artists Database.