JUAN WINANS CONTINUES TO SOAR 'NEVER ON MY OWN' SECOND CONSECUTIVE RADIO HIT CLIMBS TO TOP 10
Duet With Sister Deborah Joy Winans Rises To Number 9 On The Billboard Gospel Airplay Chart

Special Facebook Conversation With Erica Campbell & Griff Monday, February 28 7:00p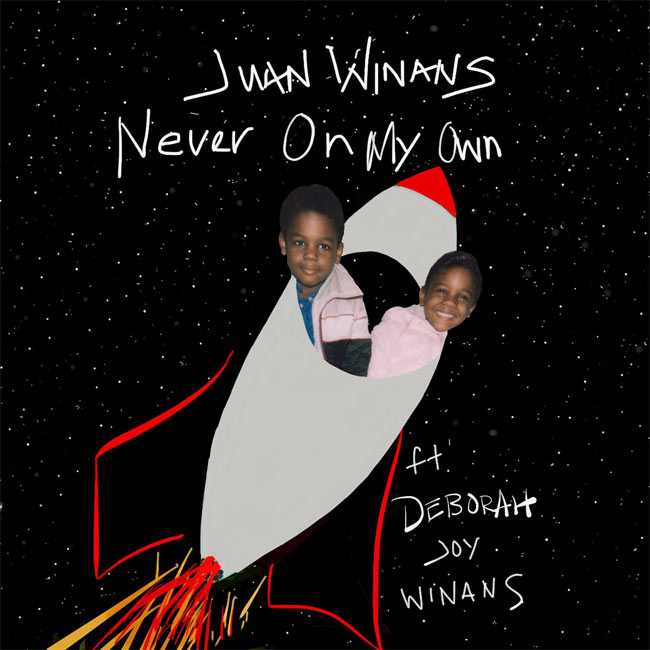 NEWS SOURCE: Ignition PR
February 22, 2022
February 22, 2022 (West Palm Beach, FL) — Grammy-nominated singer-songwriter Juan Winans' inspirational single "Never On My Own," enters the Top 10 on Billboard's Gospel Airplay chart this week. The unforgettable duet features Juan's sister actress, and singer Deborah Joy Winans and sits at Number 9 on the Billboard chart.
"Never On My Own" is trending up on both Gospel genre charts, and is Number 11 on this week's Mediabase Gospel Airplay chart. The smooth R&B tinged tune is underscored with the chemistry that only this brother-sister duo can give. Juan and Deborah Joy offer lush, soulful vocals backed by a retro groove (including a nod to Patti LaBelle and Michael McDonald's hit "On My Own"), making "Never On My Own" an instant favorite.
Winans said, "making this music is not only part of my purpose it's the creative endeavor I love more than anything." "To have fans and radio stations respond so positively - to the point of it being in the top 10 - is always a tremendous honor!"
"Juan delivers another heater for the home team," said Michael-Anthony "Mooki" Taylor, DARE Records CEO & Chairman. "I was a huge fan of the original Michael McDonald and Patti Labelle song and Juan's choice to flip it into an uptempo was simply perfection. It gives me major HBCU Homecoming/Black Family Reunion vibes!"
"Never On My Own" is the follow-up to Winans' No. 1 Billboard hit, "It Belongs To Me," with his wife, Lisa Kimmey-Winans, featuring his uncle, Marvin L. Winans. This song advances a new album from Winans later this year on DARE Records.
Tune into a special Black History Month conversation with Erica Campbell and Griff on the Get Up Mornings with Erica Campbell Facebook Page on Monday, February 28 at 7:00pm EST.
Deborah Joy Winans is best known for her role as Charity Greenleaf-Satterlee on Greenleaf's hit drama series. The pair previously starred as BeBe and CeCe Winans in the 2019 stage musical Born for This: The BeBe Winans Story. A role for which Winans won the NAACP Theater Award for "Best Lead Male," in 2019.
Winans is a third-generation member of the legendary Winans family. He began his career with Winans Phase 2 with brother Carvin and cousins Marvin Winans, Jr., and Michael Winans, Jr. Juan's father, Carvin Winans, is a member of the five-time Grammy-winning group The Winans, including uncles Marvin, Michael, and the late Ronald Winans.
###