JUAN WINANS CONTINUES TO RISE
'NEVER ON MY OWN'
NUMBER 4 ON BILLBOARD GOSPEL AIRPLAY CHART
NUMBER 8 ON MEDIABASE GOSPEL CHART
Duet With Sister Deborah Joy Winans Rises To Top 5

Hosted TV One's Soul Of The Nation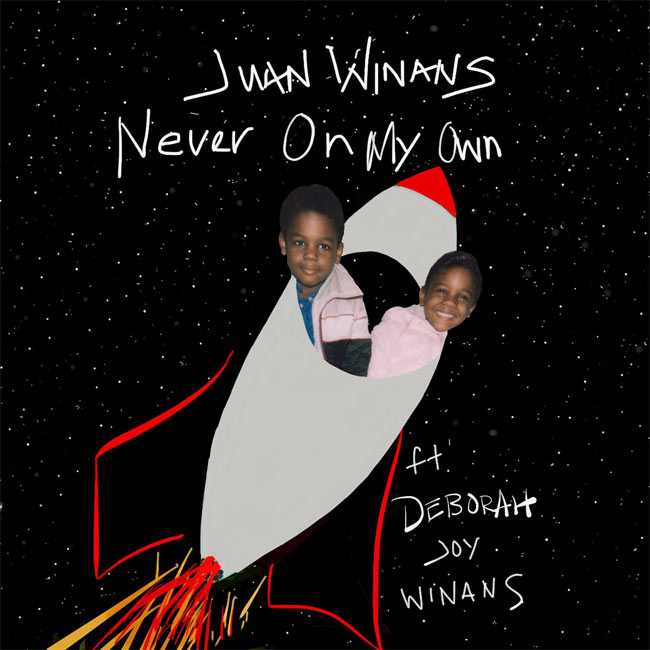 NEWS SOURCE: Ignition PR
March 2, 2022
March 2, 2022 (West Palm Beach, FL) — Juan Winans continues to soar as his current song "Never On My Own," climbs Billboard's Gospel Airplay chart to Number 4. The groovy R&B-tinged duet with sister Deborah Joy Winans also enters the Top 10 on the Mediabase Gospel Airplay Chart this week.
The Warryn Campbell produced tune is underscored by the pair's soulful vocals and the throwback nod to the R&B classic "On My Own." "Making this music is not only part of my purpose it's the creative endeavor I love more than anything," said Winans. "To have fans and radio stations respond so positively - to see the song continue to rise on the charts is always a tremendous honor!"
"I knew it was a hit," said Michael-Anthony "Mooki" Taylor, DARE Records CEO & Chairman. "I told Juan. I told Warryn (Campbell). I told the team! It gives straight Family Reunion vibes!"
The chart-topping hit song advances Winans' first solo full-length album set for release later this year on DARE Records.
The Grammy-nominee also recently hosted "Soul of the Nation," a White House Gospel special with First Lady Jill Biden, celebrating the history and impact of the genre which aired nationally on TV One this past Sunday.
Winans is a third-generation member of the legendary Winans family. He began his career with Winans Phase 2 with brother Carvin and cousins Marvin Winans, Jr., and Michael Winans, Jr. Juan's father, Carvin Winans, is a member of the five-time Grammy-winning group The Winans, including uncles Marvin, Michael, and the late Ronald Winans.
###