SONGWRITER BART ORR WINS NAACP IMAGE® AWARD FOR OUTSTANDING GOSPEL/CHRISTIAN SONG FOR "HELP ME" (TAMELA MANN FT. THE FELLAS)
NEW CONTEMPORARY JAZZ ALBUM NO FEAR OUT NOW!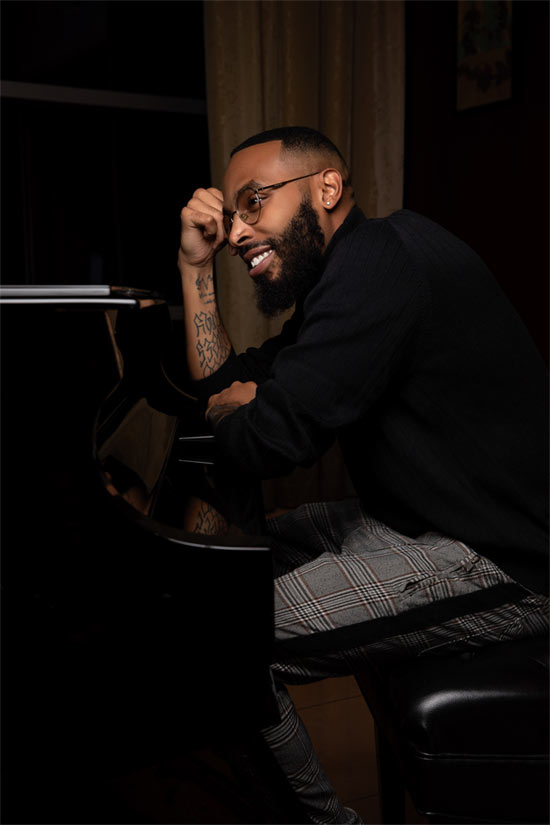 NEWS SOURCE: Hardy PR
March 4, 2022
MEMPHIS, TN (Friday, March 4, 2022) - - Grammy® Award Nominated, Billboard chart-topper and Stellar award-winning producer, songwriter, and musician Bart Orr celebrates his first win at the 53rd NAACP Image® Awards. As a co-songwriter (Justin Pearson, LaTia Mann, Phillip Bryant, Tamela Mann, Tiffany Mann) he was awarded for Outstanding Gospel/Christian Song for Tamela Mann's Billboard #1 hit song "Help Me," featuring The Fellas. The song hit the #1 spot on Billboard's Gospel Airplay Chart in September 2021, spent 4 weeks in that position and to date has generated over 5.4 million audio streams.
The Memphis, Tennessee native who's insanely famous on his Instagram and YouTube social media platforms kicked off 2022 on a high note with his contemporary jazz instrumental album NO FEAR. Released on January 31 via Anderson Music Group, the 10-track project is produced by Bart Orr and Jonathan Anderson. Marketing efforts powered by BMo Designs and publicity by HARDY PR.
For Bart, music represents an all-encompassing surrender, a pledge to self-honesty or what he calls Barthology, the truth that's too good to be true.
Download or stream NO FEAR here: https://smarturl.it/B2NoFear
Track listing:
1. Trey
2. The Walk
3. Confidence
4. The Diadem
5. No Fear
6. No Fear (Reprise)
7. The Process
8. Proverbs 17:22
9. What A Friend We Have In Jesus
10. Blessings
ABOUT ANDERSON MUSIC GROUP:
In 2021, Award-winning music executive Jonathan Anderson launched a new boutique label for artists, songwriters and producers. "The process is multifaceted and deserves our full attention if you want to be successful. Here at AMG we are dedicated to the process." Anderson Music Group is home to Lawrence Flowers & Intercession, M.K. Ngenge, and Bart Orr.
CONNECT WITH BART ORR:
Instagram: @bart_orr | Facebook: /barthologhy
Website: www.officialbartorr.com
###