29:11 Worship Releases New Song "Say It Again" Today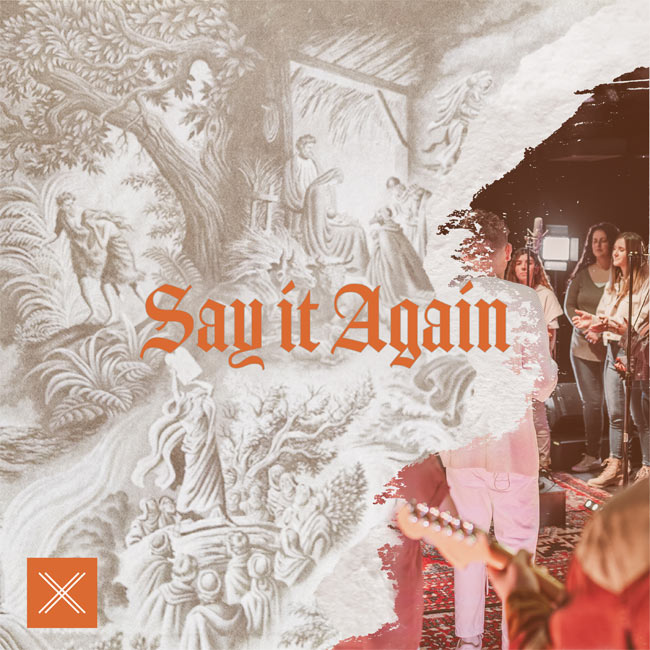 NEWS SOURCE: DREAM Records
March 18, 2022
Los Angeles, CA (March, 2022) -- Arizona worship team 29:11 Worship releases a new track title "Say It Again" (DREAM Worship) available to all digital retail outlets today. This beautifully hopeful and vertical song features Zion Rempel & Justice Couch. The track was produced by Jaden Moody and Zion Rempel. Ever a staple in their worship experience at 29:11 Church in Mesa, Arizona, "Say It Again" has become an increasingly encouraging song lifting up the power of God.
"I love the declaration in this song… that the God I spoke to this morning is the same God who spoke with Moses at the burning bush, with David in the wilderness, and with Daniel when he sat in the lion's den. And even greater still, the God who raised Christ from the dead is the same God moving and working in my life! That inspires my faith. It's certainly inspired the faith of our own house. We're literally seeing miracles happen all around us as we sing these words, cause we've started to believe what we're singing. I pray that this song inspires the faith of the church to pray the impossible, because through our God, it's not quite that impossible." - Zion Rempel, 29:11 Worship

Connect with 29:11 Worship:
Facebook | Instagram | YouTube
ABOUT 29:11 WORSHIP:
29:11 Worship is a collective of singers, songwriters, musicians and worship leaders who desire to connect our community with the heart of God. Through authentic lyrics, creative melodies, and passionate expression, they seek to cultivate a worship experience that stirs both the heart and spirit of the listener. Having been birthed from a church plant, they faithfully serve their local community at 29:11 Church in Phoenix, Arizona.
ABOUT DREAM WORSHIP:
DREAM provides artists with a genuine approach to how real artist development should be done. By allowing for a partnership as a business model, DREAM artists empower themselves to develop and carry out a real vision for their lives as they affect other people's lives with their music and message. Incorporating social media, press, radio and touring, DREAM is helping its artists grow together as a family. DREAM was founded in 2008 and has grown to multiple labels and a publishing company.
###