Branan Murphy's New Single "Love Won't Let Go" Out Now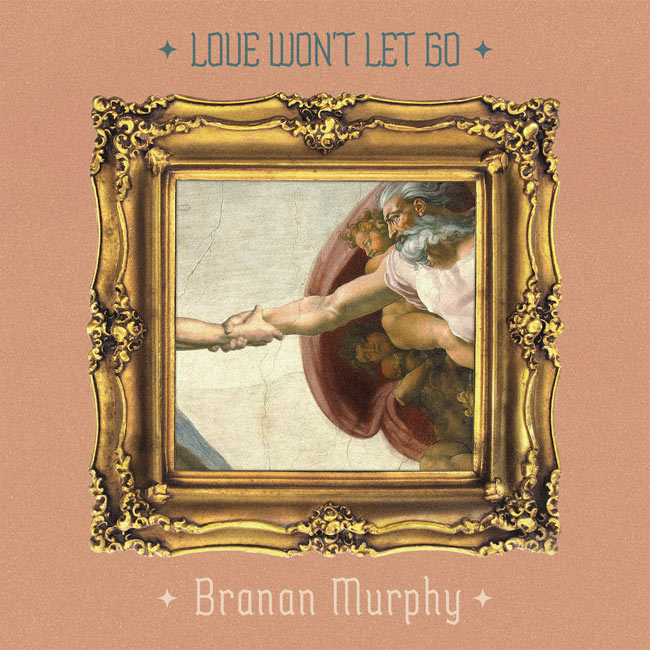 NEWS SOURCE: DREAM Records
March 18, 2022
Los Angeles, CA (March, 2022) - Fresh off his first career chart topping radio single, Branan Murphy returns with his newest single, "Love Won't Let Go" (Paravel / DREAM) now available at all digital service providers. The song was produced by Grammy nominated and 2021 Dove Award winning producer of the year Jordan Sapp. The song was also written by Branan Murphy, Jordan Sapp and Dove Award winning songwriter, Paul Duncan.
"The past few years have been some of the hardest years of my life", says Murphy. "My faith has been challenged, my identity has been challenged, I've experienced a lot of disappointment, failure, and longings. But I'm learning that when I go through things like that is when Jesus holds on to me the tightest. These are the moments when faith is proven genuine, and as much as life has hurt me, I'm really thankful to God that he would allow things to happen so that I would know just how deep and satisfying and sufficient and real his love is. I might want to give up, but he never will. I might want to run away, but he will never leave. The essence of following Jesus is not about the measure of my love for him. It's all about how immeasurable his love is for me. His love is perfect, his love is patient, his love will never let us go."
The single comes as Branan enjoys growing buzz and building momentum off the success of 2021's "Better King" EP which features the aforementioned number one single "This World Is Not My Home" and current hit single "Better King". "Love Won't Let Go" will be the lead single from his upcoming sophomore LP Life is Hard, God is Good set to be released later this year.
"Dream is once again excited to partner with Sam Fisher and the Paravel Records team on Branan's next venture," adds Lance Brown, Parter at DREAM Label Group & Publishing. "With every single, Branan is taking large leaps forward and every song just keeps getting better and better. We are excited to see what God will do with this fantastic song."

Connect with Branan Murphy:
Web | Facebook | Twitter | YouTube | Instagram
ABOUT BRANAN MURPHY:
In 2018, Branan Murphy burst onto the scene with the catchy, brutally transparent "All The Wrong Things" which featured Stellar Award winning vocalist Koryn Hawthorne. The song shot up the charts peaking at #5 on the Billboard Christian Hot AC/CHR establishing Branan as one to watch. Two other top 5 singles followed, culminating in his notable debut LP "Who Am I" which delivered his smash hit the catchy pop gem "Coming Home". In early 2020, Branan signed with upstart label Paravel Records and Dream Records and promptly released top 10 hit "I Will Wait", the powerful ballad "Good" and his #1 Billboard Christian Hot AC / CHR single "This World Is Not My Home" in 2021.
Murphy's unparalleled vocal talent and penchant for auto-biographical lyrical content has helped him build a legion of devoted fans and appears to be on the cusp of wider acclaim.
ABOUT PARAVEL RECORDS:
Paravel Records was created to amplify and support the artist's unique vision and true creative voice. We strive to serve each project driven by each artist's needs and audience they serve. Through multi-faceted promotional and marketing efforts, our goal is to engage the audience, inspire the listener and influence the overall culture through compelling, thought-provoking content.
ABOUT DREAM RECORDS:
DREAM provides artists with a genuine approach to how real artist development should be done. By allowing for a partnership as a business model, DREAM artists empower themselves to develop and carry out a real vision for their lives as they affect other people's lives with their music and message. Incorporating social media, press, radio and touring, DREAM is helping its artists grow together as a family. DREAM was founded in 2008 and has grown to 17 different divisions comprised of multiple labels, merchandise, apparel, mobile, publishing and film.
###
For more info on Branan Murphy, visit the JFH Artists Database.