DREAM Label Group Signs Singer-Songwriter Ron Artis II
New single "Chosen" now available everywhere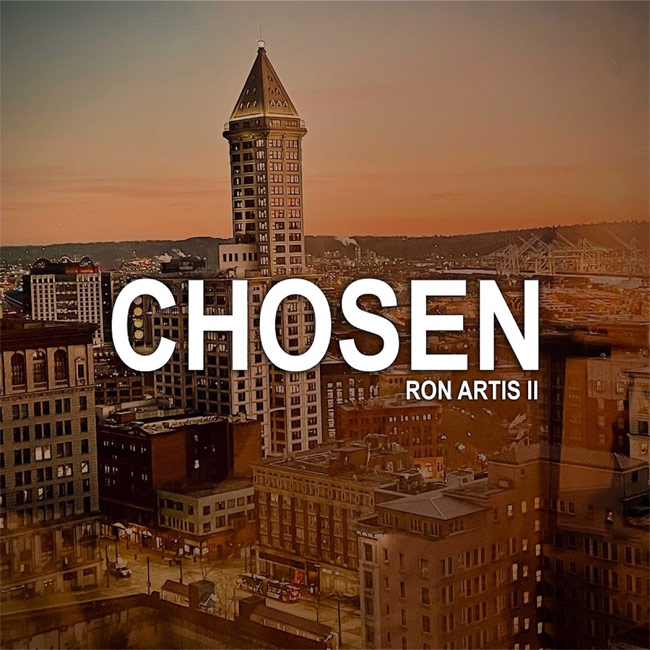 NEWS SOURCE: DREAM Records
March 25, 2022
Los Angeles, CA (March, 2022) DREAM Label Group is proud to announce the signing of singer-songwriter Ron Artis II to its growing roster of artists. A Hawaii native, Ron is no newcomer to the scene of music. He has released 4 studio albums, 60+ songs, and has toured in 15 countries performing with the likes of Jack Johnson and Mick Fleetwood (Fleetwood Mac). Produced by Scott Mearig, today Ron releases his debut single titled "Chosen." A beautiful mix of acoustic influence with an old Motown feel, "Chosen" reaffirms that God chose us.
"This song reminds me that , the pressure of being someone is irrelevant. I'm a child of God. That's what matters. He's held me in his hands through everything. God is my strength. I need to keep my ego out of the way." - Ron Artis II
"Chosen" has already been sent out to radio and right now has seen early spins from WECC-FM (Brunswick, GA), KZTH-FM (Oklahoma City, OK), WWIB-FM (Eau Claire, WI), KAIM-FM (Honolulu, HI), WCLN-FM (Fayetteville, NC) and more!
Connect with Ron Artis II:
Web | Facebook | Instagram | TikTok | Twitch | YouTube
ABOUT RON ARTIS II:
Ron Artis II is a multi-instrumentalist who grew up in Hawaii among an exceptionally musical family. Full band, trio or solo, Ron has performed and collaborated with Mick Fleetwood (Fleetwood Mac), Jack Johnson, Jake Shimabukuro, Booker T Jones, Eric Krasno (Soulive, Lettuce) and G Love among others. If this wasn't a rich line - up of names, go spend a few moments reading the lyrics to Ron's songs. Each song is laced with intention, deep conviction, story, and a heart that has truly been there.
If you've been to one of Ron's shows, then you may have had the immense pleasure of seeing a daughter or two take to the stage with her father. In fact, being on the road is a family affair.
With 4 studio albums, 60+ songs, 1000s of flights, 100,000s diapers, and 15 countries, Ron and his family [full band included] continue to live by preparation and faith. Holding each day and person they meet as with immense privilege, not to be taken for granted, they look forward to meeting and delighting audiences around the world.

ABOUT DREAM LABEL GROUP:

DREAM provides artists with a genuine approach to how real artist development should be done. By allowing for a partnership as a business model, DREAM artists empower themselves to develop and carry out a real vision for their lives as they affect other people's lives with their music and message. Incorporating social media, press, radio and touring, DREAM is helping its artists grow together as a family. DREAM was founded in 2008 and has grown into multiple labels and a publishing company.
###