C-Micah Drops New Freestyle, "TwoTwentyFive"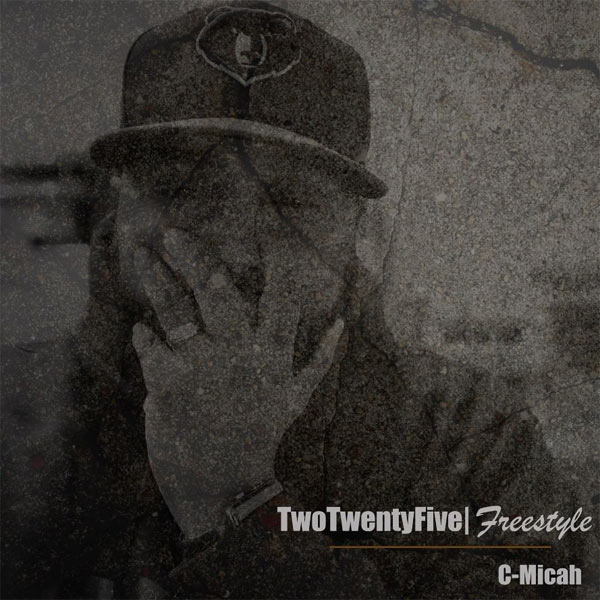 NEWS SOURCE: FiveTwenty Collective
April 10, 2022
St. Louis, MO - Jumping from the podcast to the music studio, Christian rap artist and co-host of the Not The Same Podcast, C-Micah has dropped a new freestyle for everyone to enjoy. Get ready for bars, 808's, and a message that is Christ-centric.
TwoTwentyFive (Freestyle) is the first release of 2022 for the veteran emcee. C-Micah has been in the game for a long time and this record showcases a skill-level that only comes from experience. The Poetics produced track is not only appealing sonically, but it does an amazing job of highlighting C-Micah's vocal ability. With writing that is precise, along with cadence and flow that moves like a dance to the lead of the beat, it is easy to see why TwoTwentyFive (Freestyle) is sure to garner plenty of attention in the faith-based hip hop space. In fact, it has already received highly-rated responses from industry staples such as FiveTwenty Collective.
"It's bar and 808 heavy," explains C-Micah. "It is really a creative and Christ-uplifting song."
The record released to digital music retailers on April 8, 2022.
Support C-Micah:Instagram | Twitter | Facebook
Song Details
Title: TwoTwentyFive (Freestyle)
Artist: C-Micah
Release Date: April 8, 2022
Production: Poetics
Engineering: C-Micah, Kyren Monteiro for Frequency Canvas
About C-Micah
C-Micah is a Christian Rap artist from St. Louis, MO. His music career started in Memphis, TN shortly after finishing Bible College. He relocated to St. Louis in 2009 and has been very active in the local music scene there. C-Micah has performed both nationally & internationally in countries such as Germany, Belgium, Venezuela, Trinidad & Tobago, and the Philippines. His music is heavily influenced by his faith and life experiences. His sound is a fusion between banging southern 808 drums and heartfelt, passionate lyricism. C-Micah has released seven albums and three mixtapes, along with plenty of singles. He has been featured on many nationally released projects and is co-host on a weekly podcast called Not The Same Podcast.
###