Eternity Releases His Debut Project Titled "Dreams & Schemes"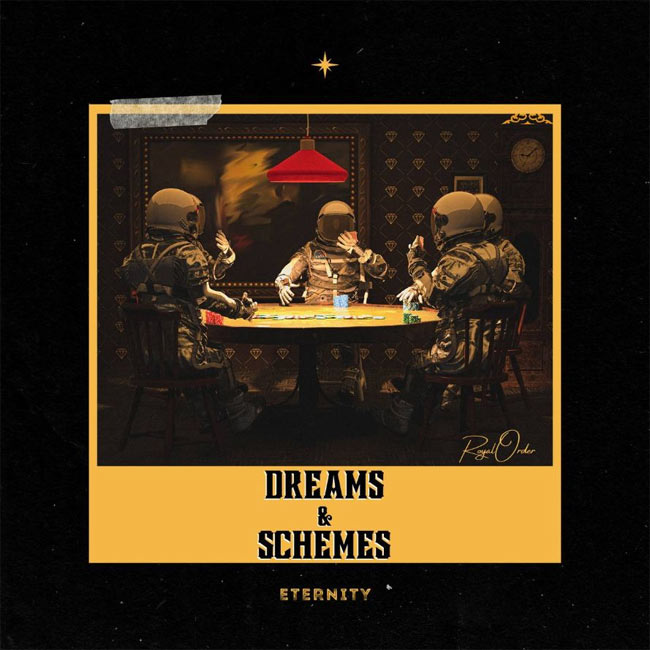 NEWS SOURCE: FiveTwenty Collective
April 15, 2022
Brooklyn, NY - You have heard the phrase, "it feels like an eternity." The anticipation that builds while waiting for a life-changing moment is something that we all are familiar with. For Brooklyn emcee Eternity, the time and effort that has gone into the creation of his debut album has finally come full circle.
Dreams & Schemes is met with its own level of excitement following the release of the lead single "Nunya". The project is produced by Rigz who sets up Eternity with an expertly crafted backdrop with which to showcase his natural ability as an artist. It is a return to the golden era of hip hop but done in such a way that it could only exist among today's modern sound. When asked about his feelings upon reaching this moment, Eternity simply replied, "finally made it."
Dreams & Schemes released on April 16, 2022 and is available to listeners on their favorite digital music providers.
Over the project's five tracks, the listener discovers Eternity's depth. From writing to delivery, schemes to cadence, he is more than an entertainer. Eternity is a lyricist in its purest form. Emotion pours forth throughout the EP's run. While many claim to be transparent in their art, the New York native refuses to hold back or put on a front. This is the type of project that Christian hip hop has been waiting for.
Follow and Support Eternity:Instagram | Twitter | Tik Tok | Spotify
Music, merch, and more are available via Eternity's website at god1stent.com

Release Details
Title: Dreams & Schemes
Artist: Eternity
Release Date: April 16, 2022
Production: Rigz


About Eternity
Eternity, artist, producer, and film director, was born in Brooklyn, NY. From there he moved to Long Island then to Miami, Tampa, and finally Nashville. So many stories and life lessons, twists and turns, ups and downs. Watch and listen as he explains it all one song and film at a time.
###